BQ Aquaris E5 HD Ubuntu Edition release date and pricing announced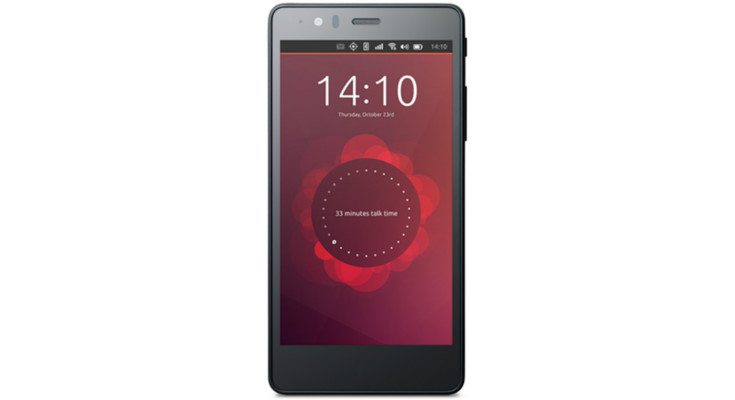 Earlier this year we told you about the first Ubuntu smartphone, and now we're back to let you know about its follow-up. The BQ Aquaris E5 HD Ubuntu Edition is gearing up to land in Europe, and it's affordable enough to consider if you're tired of the usual mobile operating systems.
If you own a smartphone, there is a good chance it's running Android or iOS. BlackBerry and Windows phone users bring up the rear, but we don't hear much about Ubuntu or Firefox. The BQ Aquaris E5 HD is an Ubuntu-based handset that has just been announced by BQ and Canonical ahead of a launch later this month.
The BQ Aquaris E5 HD Ubuntu Edition specs show a mid-range handset with a 5-inch 720p display. It will get its power from a 1.3GHz quad-core MediaTek chip, which is backed by 1GB of RAM. The storage capacity is listed at 16B, but expandable up to 32GB via a microSD card. As for the cameras, you'll get a 13MP with an LED flash on the back to go along with a 5MP snapper on the front.
On the connectivity side, you'll find the usual options like Wi-Fi, Bluetooth 4.0, GPS, and 3G. Unfortunately, you won't get 4G LTE, but you will get the advantage of Dual-SIM functionality. Â The BQ Aquaris E5 HD is powered by a 2,500mAh battery, and is listed as running Ubuntu Touch.
The BQ Aquaris E5 HD Ubuntu Edition is a solid upgrade over the previous version as you're getting a better display, cameras and more internal storage. As expected, the price has gone up, but not much as the BQ Aquaris E5 HD will set you back €199, which is around €30 more than the Aquaris E4.5. The handset is expected to arrive in Europe sometime this month if you're interested in picking one up.
via – GSMarena   source: Ubuntu Insights