Asus E1Z pocket projector priced at around $200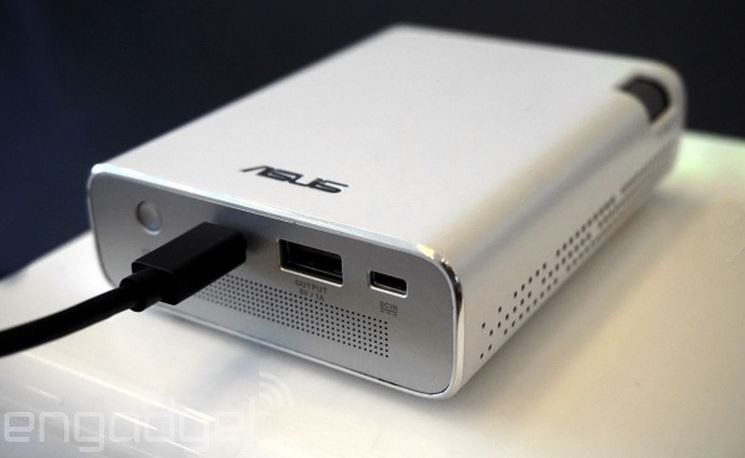 Yesterday, we told you about several new products from Asus, but one eluded us. It's called the Asus E1Z projector, and it's a pocket-sized projector specially built for mobile devices.
Projectors in phones are nothing new, and we've seen several gadgets roll out with built-in projectors. The Asus E1Z projector is a different type of device as it allows you to play content from your mobile through a micro-USB port. It also uses a mercury-free LED light source with DLP technology to produce crisp, colorful images. It's a little fancier than the projector found in devise like the Galaxy Beam 2.
Aside from being the first LED projector with a micro-USB hookup, the Asus E1Z projector has a couple of other things in its favor compared to the competition. It is rechargeable, and comes with a huge 6,000mAh battery which doubles as a power-bank by allowing you to charge other gadgets. Unfortunately, the company didn't give any details in regards to the actual specifications, resolution or availability.
Pocket projectors may have seemed a bit much for most folks, but the Asus E1Z projector could make a mark due to its portability and low price tag. The Asus E1Z projector price is expected to be around $200, which is far cheaper than most similar gadgets or full-fledged portable projectors.
via – Engadget    source: Asus