ZTE brings the ZTE Sonata 2 and ZTE Maven to the US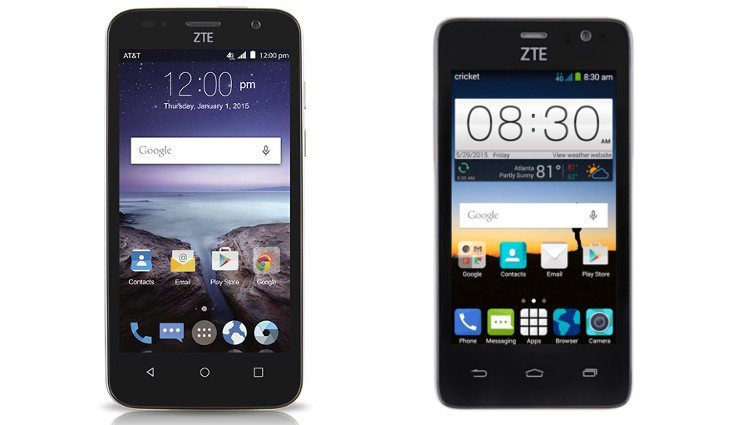 ZTE has been one of the few manufacturers from the East to actually get their handsets into the states although we've yet to see a high-powered smartphone this year. That still hasn't changed, but the company has brought two new devices to the states with the ZTE Maven and ZTE Sonata 2.
First up is the ZTE Sonata 2, which will be available through Cricket Wireless in the US. The Sonata 2 sports a small 4-inch display with a resolution of 480 x 800 and is powered by a 1.2GHz quad-core chip backed by 1GB of RAM. The rest of the specs include a 5MP/2MP camera combo, 4GB of expandable storage, and 4G LTE. The Sonata will run Android 4.4 and is powered by a 1,650mAh battery.
If you weren't impressed by the ZTE Sonata 2 specs, you probably won't be wowed by AT&T's ZTE Maven either. The Maven has a slightly larger 4.5-inch display, but it keeps the same resolution unfortunately. The innards are a bit beefier though as you'll get a 64-bit Snapdragon 410, 1GB of RAM, and 8GB of expandable storage. The rear camera is a 5MP sensor while the front-facing snapper is listed at 0.3MP. Rounding things out are 4G LTE, a 2,100mAh battery, and Android 5.1.
Both smartphones are available to purchase today, and while the specs aren't great, they are quite cheap. The ZTE Sonata 2 is listed at $29.99 from Cricket with activation, and the ZTE Maven will set you back $59.99 through AT&T's GoPhone plan.