Facebook Lite app download for India now available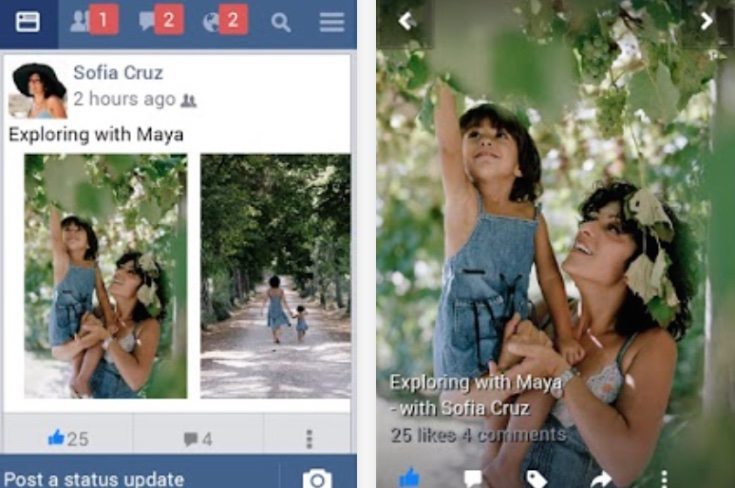 Many readers may have heard of the Facebook Lite app that launched for some emerging markets earlier in the month. Today the Facebook Lite app download for India has become available on the Android platform. For those who haven't heard of it, Facebook Lite is intended as a lighter, less intensive version of the app.
This new Facebook Lite Android app is already available for some Asian and African countries. These include Bangladesh, Nepal, Nigeria, South Africa, Sudan, Sri Lanka, Vietnam and Zimbabwe. The app is now reaching further countries across Asia and will also be made available soon for parts of Europe and Latin America, as well as more countries in Africa.
The Facebook Lite Android app in India is now up for grabs on Google Play India. It's a free app with the download at 435KB in size, and it's compatible with devices running Android 2.2 or later. This so-called lighter version of the app is aimed at enabling users with 2G service, or where there is slow or unstable Internet, to connect to Facebook. As it uses less data it's also more economical on data charges than the full Facebook app.
Uses of the app can still enjoy standard Facebook features such as viewing their News Feed and commenting, posting updates, taking part in group conversations, messaging friends and more. However, the Facebook Lite version lacks support for advanced location services and videos.
When the app was first launched Facebook Lite Product Manager Vijay Shankar said,
"More than a billion people around the world access Facebook from a range of mobile devices on varying networks. In many areas, networks can be slow and not able to support all the functionality found in Facebook for Android. Facebook Lite was built for these situations, giving people a reliable Facebook experience when bandwidth is at a minimum."
Are you pleased to learn of the arrival of the Facebook Lite Android app for India? If you download this app we'd like to hear what you think of it, so please do send us your comments.
Via: NDTV Gadgets