The ZUK Z1 will ship with huge battery and U-Touch system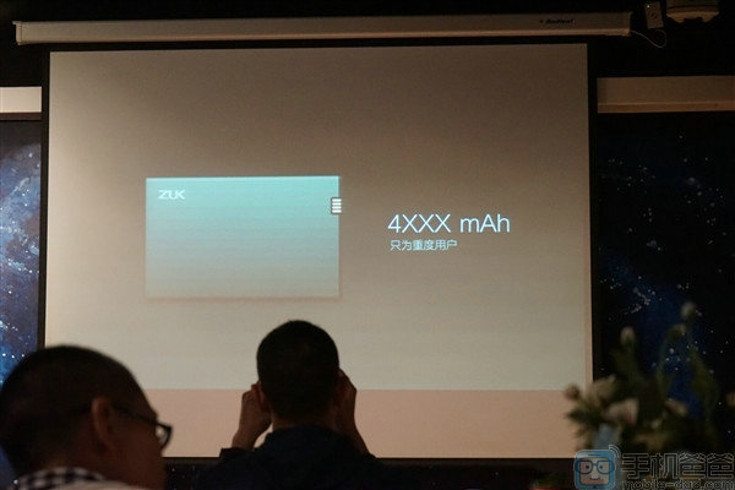 It's nothing new for a smartphone company to launch a sub-brand, and Lenovo is joining the club with the ZUK Z1. Lenovo gave the world details on the ZUK Z1 smartphone specs this morning, and it's certainly shaping up to be an interesting device.
A bigger battery is something everyone wants, but most of us don't want that extra juice to turn our sleek handset into a bulky device. We don't know about the ZUK Z1's dimensions yet, but it's going to have a battery of around 4,000mAh or better which will definitely keep the light on for a while. The display size and processor will obviously play a part in the battery life, but we're still in the dark on those at this time.
While we don't know the size of the ZUK Z1 smartphone, Lenovo given us some information about its display. The company will utilize something called a "U-Touch" system on the handset, which includes a fingerprint scanner below the screen. Details about how it works are a bit unclear, but it will allow you to unlock the smartphone, swipe through menus and pull off other tech tricks.
Lenovo also touched on the ZUK Z1 camera and connectivity options, while still managing to keep us in the dark. The smartphone will have a 13MP rear snapper that is of the "latest generation" with a resolution of 4,160 x 3,120. Connectivity options will include 4G LTE, GSM, and 3G through China Mobile, China Telecom, and China Unicom as well.
It may be too early to get excited about the ZUK Z1 smartphone considering many of the specs are still up in the air, but we may not have to wait long to have that air cleared. The device is thought to go live in August or September, and the rumored price tag of around €287 is nice as well.
via – Gizchina     source: Mobile-Dad