Full Samsung Galaxy A8 specs listing comes to light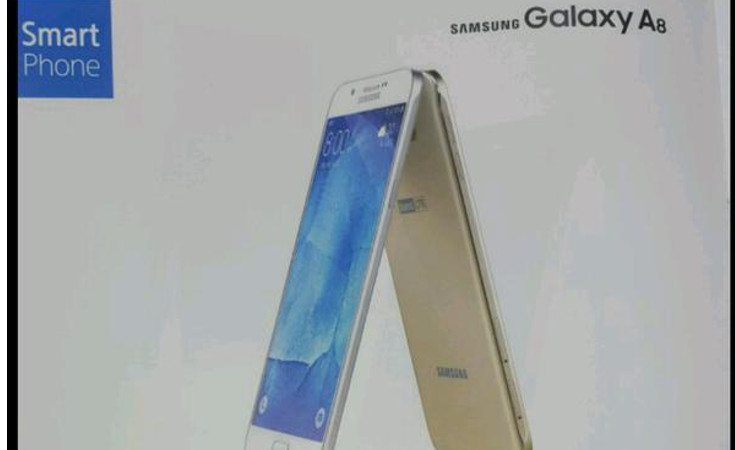 If the Samsung Galaxy A8 was a ship, it would be officially sunk due to all the leaks. A full Samsung Galaxy A8 specs listing has just hit the web on the heels of another huge leak this morning, and we're here to give the scoop and confirm those specifications from previous leaks.
The Samsung Galaxy A8 has been one of Sammy's leakier devices, and we just finished checking out a hands-on video of the device earlier today. The new Samsung Galaxy A8 specs leak comes from Twitter, and its spills whatever secrets the smartphone had left.
According to the leaked specs sheet, the Samsung Galaxy A8 will sport a 5.7-inch panel with a resolution of 1,920 x 1,080, and it should get solid battery life thanks to the 3,050mAh battery that helps power that display. The processor is listed as a Snapdragon 615, which is backed up by 2GB of RAM. The usual 16GB of storage space is present as well, but there is no mention of a microSD card slot. As for the cameras, you'll get a 16MP snapper on the back and a 5MP sensor for selfies.
The Samsung Galaxy A8 may not thrill you when it comes to specs, but it will have plenty of power and it's going to be thin to boot with a 5.9mm profile. It will also ship with Android 5.1 out of box. Pricing and availability are still very much up in the air although that should change soon as it seems an official announcement is just around the corner. We'll try to act surprised…
via – Phonearena    source: @stagueve