Microsoft Mico Windows 11 design gives ideas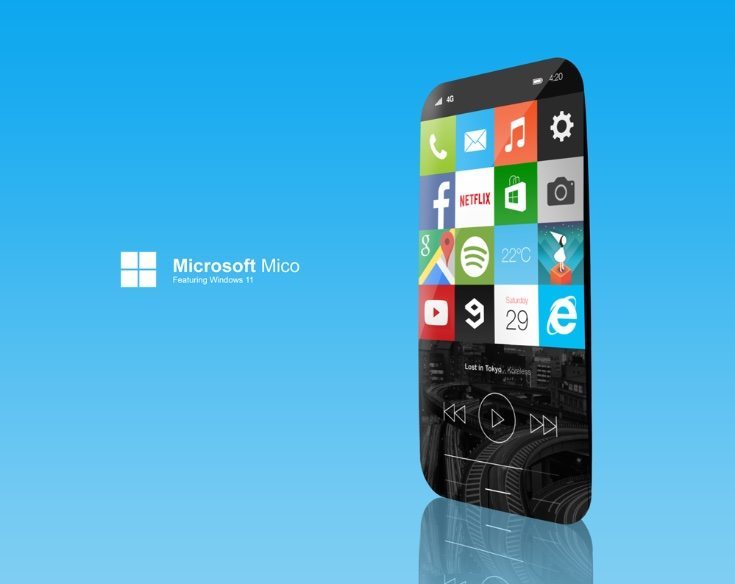 There's plenty of buzz right now about Windows 10 for mobile but some are already looking further ahead. It can be tantalizing to look at ideas for upcoming devices as well as operating system versions, and one designer has created the Microsoft Mico Windows 11 design that we're showing here.
Thisconcept design depicts Windows 11 for mobile on a Microsoft Mico smartphone. Its creator Viktor Hammarberg has come up with plenty of interesting ideas for Project Mico features. Specs include an HD retina display that covers the whole of the front body, and there's a 15-megapixel rear camera including "slight fisheye with flash built in." There are also up to Freq 20Hz HD speakers and curved glass with rounded edges for the display.
The most interesting ideas are reserved for Windows 11 for mobile, with a new UI and the return of tiles. There's also an 'Every' button. If this is clicked once it functions as a Back button or if double-clicked it's utilized as a Home button. Holding the button for 1 second will lock the handset or it can be turned off by holding the button for 5 seconds.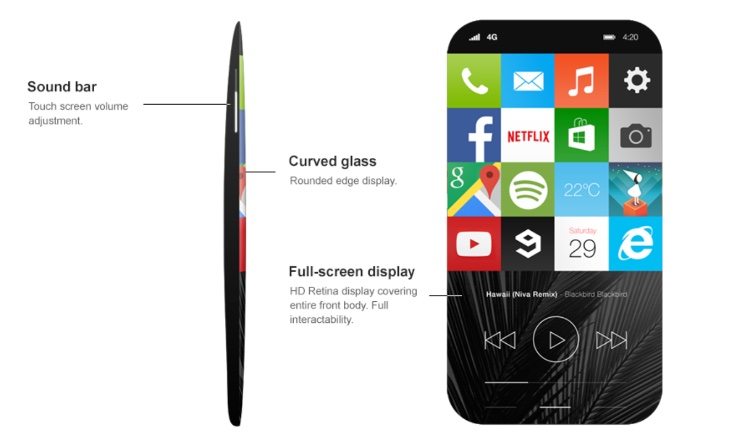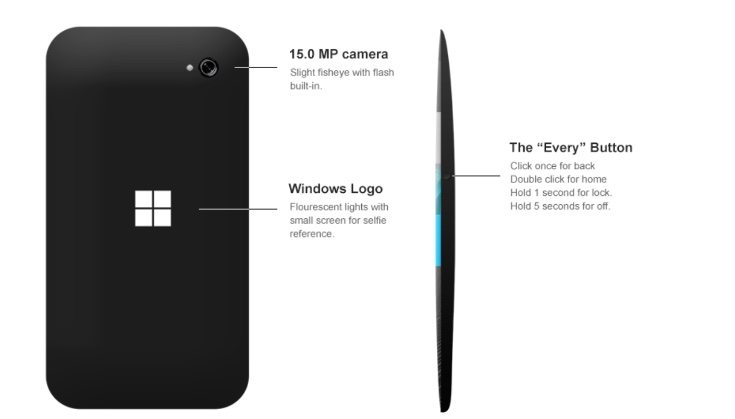 Even the Windows logo on the reverse of the Microsoft Mico offers a nice twist, as it features fluorescent lights and can double up as a small selfie reference screen. The designer has also imagined a Home screen where the rows of apps can be scrolled through line-by-line rather than whole pages. A general control area can be accessed by swiping up from the bottom of the display.
Further additions are Windows Live, Music hosting software, and a Lock screen that shows notifications. This has a circle control that users can customize the position of. The handset features a sound bar on one edge for touch screen volume adjustment. We've included a few of the designer's images here and you can see more renders at the source below.
We'd be interested to hear what you think of this Microsoft Mico and Windows 11 concept so do send us your comments. Maybe you have your own ideas about what you'd like for a new Microsoft smartphone running Windows 11 for mobile?
Source: Behance
Via: Concept Phones