BlackBerry Venice photos show the company's next Flagship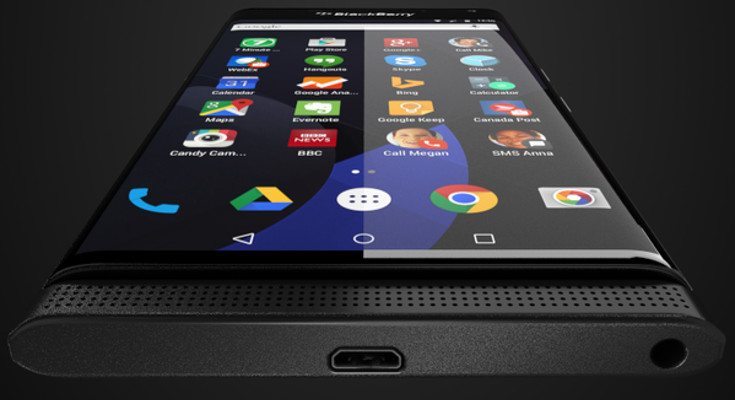 In the smartphone world, things tend to move fast. Less than 24 hours ago we told you about a new BlackBerry headed for AT&T, and now we have BlackBerry Venice photos that show the new device.
Rumors of a new BlackBerry slider are nothing new, and lately we've been hearing it may run Android. Yesterday, @evleaks broke some news about the possible launch of a slider called the BlackBerry Venice through AT&T. Well, now we know an Android-based BlackBerry might look like thanks to some new renders.
The BlackBerry Venice render shows the device closed and running Android 5.0 Lollipop. You can see the charging port on the bottom along with a front-facing speaker and 3.5mm headphone jack. The display appears to have a bit of a curve around the edges as well, and only uses a minimal amount of bezel. It's certainly sharp, and covers up that keyboard quite nicely.
As slick as the new BlackBerry Venice renders may be, you'll want to take it with a grain of salt until we see something official. It's highly likely that we'll see a slider from BlackBerry this year, but it could run the BlackBerry OS instead of Android.
Are you impressed by the Venice design in the new render?
source: @evleaks