Samsung Galaxy Note 4 starts receiving Android 5.1.1 update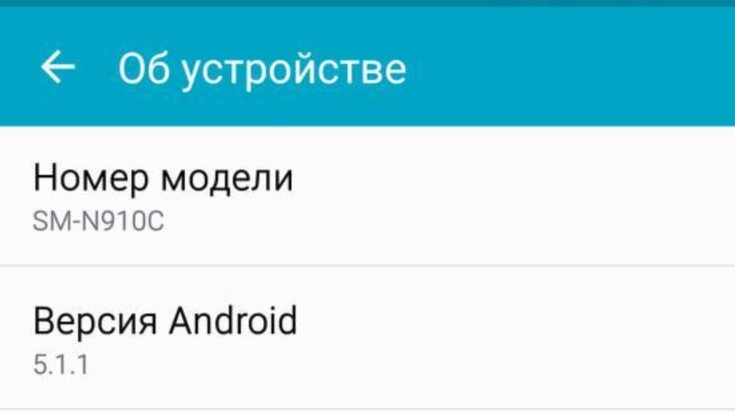 If you are the owner of a Samsung Galaxy Note 4 there's some promising news for you today. We already knew that the Android 5.1.1 Lollipop update was being tested for the Note 4, and we've recently seen this same upgrade arrive for some other Samsung devices. Today it's reported that the Samsung Galaxy Note 4 Android 5.1.1 update has started rolling out, at least for some.
In-mid June we reported that this latest update had started to be pushed out for the Samsung Galaxy S6 and S6 Edge. At the end of last month we then told how Android 5.1.1 was arriving for the Samsung Galaxy Grand Prime Value Edition, although it hadn't yet appeared for owners of the standard Grand Prime. Now the Samsung Galaxy Note 4 Android 5.1.1 update is being received by some owners of the device as an OTA (over-the-air) update.
Screenshots have been supplied to SamMobile showing the Galaxy Note 4 (SM-N910C) running Android 5.1.1 and it seems these have come out of Russia. There's no way we can verify this, but the evidence seems plausible enough. Of course once an update arrives for one region we usually see it rolling out in further markets very soon after, so this is a good sign for owners of the device elsewhere.
Android 5.1.1 offers security improvements and bug fixes, and we assume those will also come to the Note 4 with this update. It's not clear what other changes there are, as this device won't receive all of the features of the update that the Galaxy S6 and S6 have received. We're likely to get a better idea of this as the update reaches more Note 4 handsets.
It's always interesting to see how the rollout of an update progresses so we'd like to hear from readers who have the Samsung Galaxy Note 4. If you have already received the Android 5.1.1 update for this device could you let us know in the comments box, and also tell us your region. Also what do you think of the changes that it brings to your Note 4?
Source: SamMobile