Asus Zenfone 2 Android 5.1 update nearly ready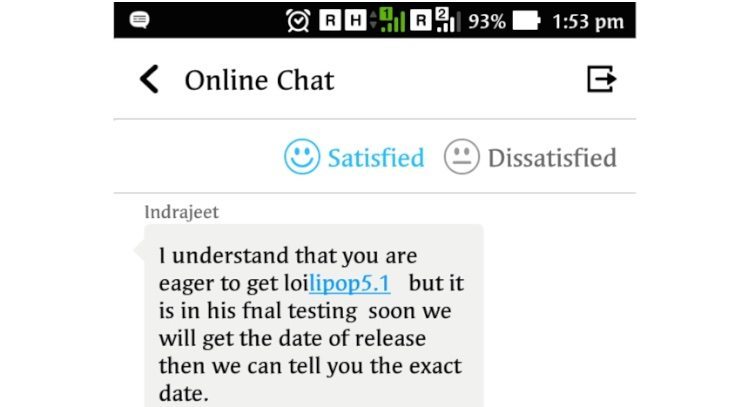 It's always good to hear of incoming operating system updates and Android 5.1 Lollipop is slowly making its way to more devices. The Asus Zenfone 2 Android 5.1 update is nearly ready according to the latest reports, though at the moment we're only hearing about one model.
Many readers will know that the Asus Zenfone 2 comes in several variants including the ZE550ML, ZE500CL and ZE551ML. The latter of these comes in a model with 4GB of RAM, and it's this version that has been really making some waves. An Asus representative is now said to have confirmed that the Android 5.1 update is in the final stages of testing for the first of these models, the ZE550ML.
The discussion concerning this took place in the pre-loaded Asus Support app that's included on the Asus Zenfone 2. This enables customers to chat with representatives to get the information they're looking for. There's no news yet on quite where the Android 5.1 update is for the other models of the phone.
Seeing as the Zenfone 2 ZE550ML is not the most superior version of this device, owners will be pleased to hear that they could be first in the pecking order for this update. This model has an Intel Atom Z3560 quad-core processor, 5.5-inch display with HD resolution of 1920 x 1080, and 2GB of RAM. All of the Zenfone 2 variants launched running Android 5.0 Lollipop.
News that the Android 5.1 Lollipop update has almost finished being tested for the Asus Zenfone 2 ZE550ML, this means that the release of the upgrade is likely to be very soon. Of course it's always possible that one of the other models could still receive this update first or that it will arrive for all versions at the same time.
Are you pleased to learn that this update seems nearly ready to go for the Asus Zenfone 2? If you have this device why not let us know when you receive this update so that we know that it's started rolling out. Drop your comments in the box provided below.
Source: Asus ZenTalk
Via: GSMArena