An Official Star Wars app arrives for mobile devices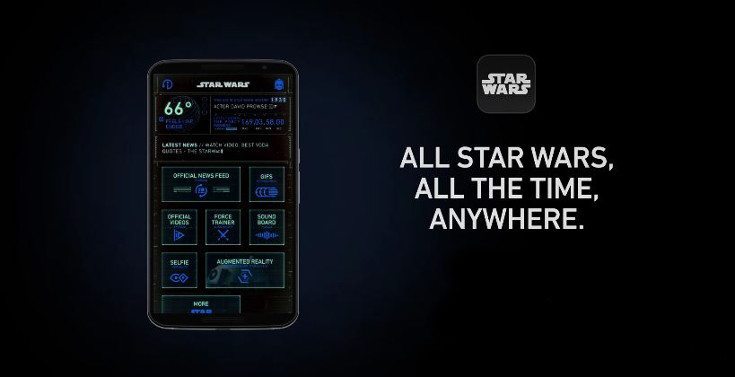 Just in case you hadn't heard, there's a new Star Wars film coming out later this year. Disney has dropped an official Star Wars app today to mark the occasion, and it's definitely worth a look if you're a fan of the force.
Long ago, in the decade known as the 70s, a trilogy was born that became pretty popular over the years. The official Star Wars app has arrived to mark the arrival of a new trilogy, and before you get too excited, there is no new trailer or other tidbits related to the Force Awakens. That said, there's plenty to do in the app and it looks to be a great way to stay informed on all things Star Wars as we get closer to December.
When you first fire up the Star Wars app you can choose a theme that will add the appropriate flair to your layout. Once you've settled on a choice, you're taken to the hub with a countdown clock and several other features like a news feed, soundboard, and a GIF section. There are a few interactive elements to the Star Wars app as well with Force Trainer, Selfie, and Augmented Reality. The latter are self-explanatory, but force trainer is a mini-game of sorts that lets you use your phone as a lightsaber.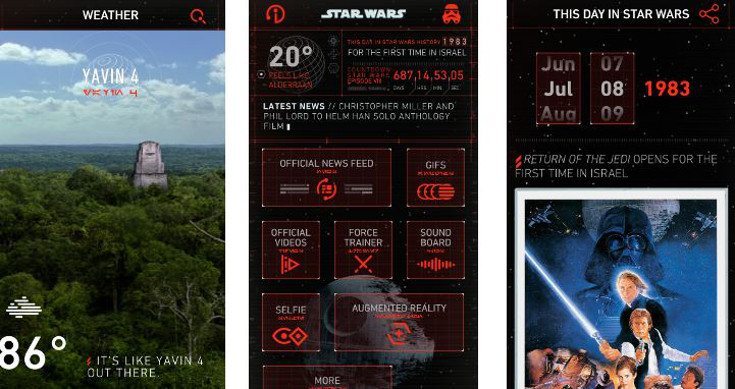 The official Star Wars app is something fans can have fun with, and it should see a steady stream of updates as we get closer to the launch of the new toy line and film. You can bet the farm new trailers and images will appears there as well, so it's an app you'll want to have on hand if you're a fan. You can pick up the Star Wars app for free on Google Play or the App Store.