LG G4 S officially announced as the LG G4 Beat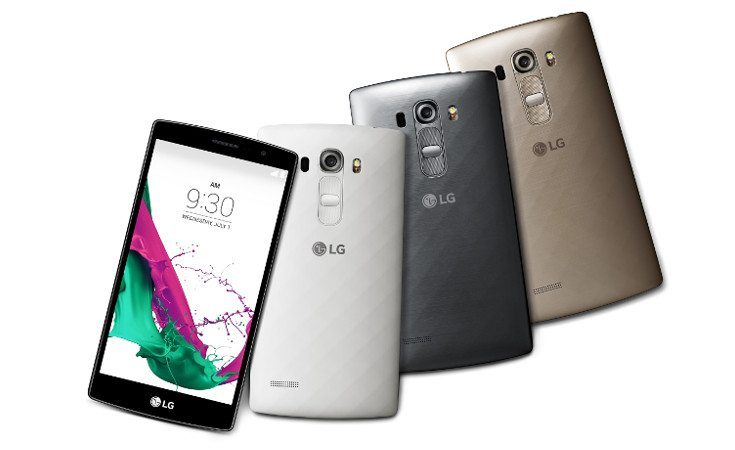 Over the past few weeks, a new smartphone from LG has been making the rounds dubbed the LG G4 S. The company has finally made the handset official today, although the moniker will change for certain regions where it will be known as the LG G4 Beat.
LG's new mid-ranger may look similar to their flagship, but they aren't comparable when it comes to the hardware. Just a few days ago we got a look at most of the specifications through a new benchmark listing, and today we get to confirm them while getting our first good look at the new handset.
The LG G4 Beat is smaller than the company's flagship with measurements of 142.7mm x 72.6mm x 9.85mm. It won't have the premium style of the G4, but it will be a bit lighter at 139 grams. The display clocks in at 5.2-incheswith a resolution of 1,920 x 1,080 and the processor is listed as a Snapdragon 615 which line up with the benchmarks. Unfortunately, the skimped a bit on the rest as you'll only get 1.5GB of RAM and 8GB of expandable storage.
On the rear of the LG G4 Beat you'll find an 8MP camera… unless you reside in Latin America as those folks will get a 13MP snapper. Both versions will have a 5MP front-facing camera, and the connectivity options will include Bluetooth 4.1, Wi-Fi, A-GPS, NFC, 3G, and 4G LTE. The LG G4 Beat will come with a removable 2,00mAh battery and run Android 5.1.1 out of the box.
If you reside in Europe and CIS regions, the LG G4 Beat will be known as the LG G4s. LG didn't put a price on the smartphone, but it is set to make its debut this month in Europe and Latin America before heading to other regions like Russia, South Africa, Turkey, Singapore, India, and Canada.