Doogee Keeper smartwatch set to debut next month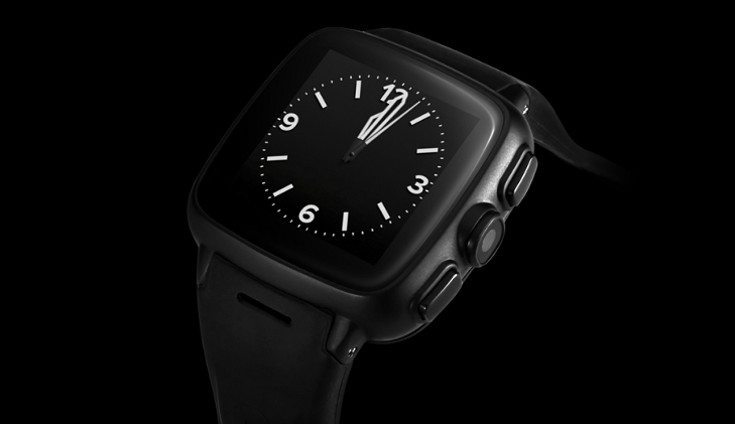 If you read our site on a regular basis, you've heard the name Doogee pop up numerous times over the past few weeks. We're usually covering their smartphones, but today we're going to take a look at the Doogee Keeper, the company's first wearable.
The Doogee Keeper has been revealed to be Doogee's first smartwatch. The company has gotten a lot of attention for their high-spec'd handsets, but that's a bit more difficult to pull off when it comes to wearables. That said, the Doogee Keeper has some interesting features and we expect it to be very affordable.
Doogee's smartwatch will have a build consisting of a steel and aluminum housing wrapped in silicone with a steel buckle. The device will feature a touch panel of an unknown resolution with 512MB of RAM and 4GB of expandable internal storage. There's also an embedded mic which works with the SIM card slot to let you handle calls through 2G or 3G networks. Yup, this one will act as a phone and it even has an embedded 5MP camera.
Just in case you weren't intrigued by the Doogee Smartwatch already, it will also have a heart rate monitor to go along with the usual smartwatch sensors like pedometers, barometers, and GPS. It will be dust and water resistant to a degree with IP68 certification. Last but not least, is a 600mAh battery and Wi-Fi support.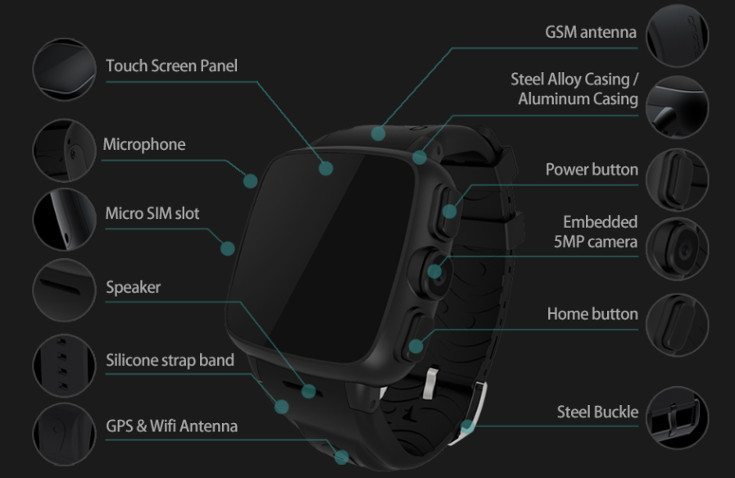 The Doogee Keeper may not look like the sleek Moto 360 or the luxurious Apple Watch, but it's gotten our attention with its features. As cool as the Doogee smartwatch appears to be, there are still a lot of questions surrounding the Keeper including pricing and availability. Stay tuned, and we'll keep you in the loop as we learn more about the upcoming wearable.
via – GizChina