iPhone 5S running iOS 9 beta 3 review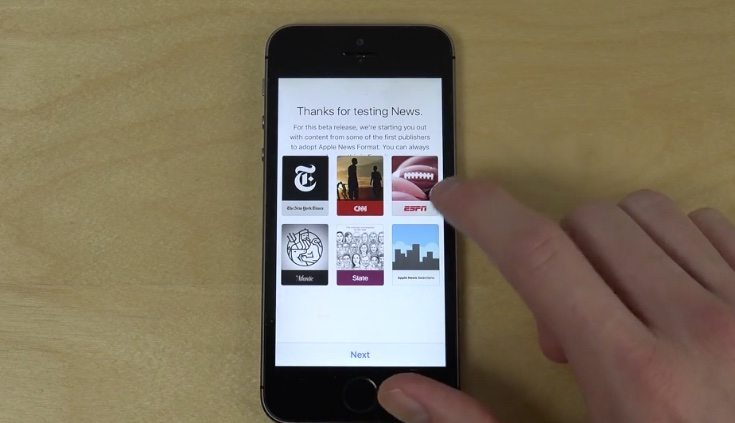 There's always a lot of buzz surrounding new Apple iOS versions, and at the moment iOS 9 is in beta before a public release expected in the fall. iOS 9 beta 3 was recently made available for developers and some have been eager to show us the changes, improvements and new features. We're sharing a video showing a review of the iPhone 5S running iOS 9 beta 3.
Previously we reported on the arrival of iOS 9 beta 3 and also the public beta of iOS 9 that became available yesterday, so if you want more details you can check out that article here. Plenty of developers were keen to receive beta 3, as earlier betas of iOS 9 didn't support access to Apple Music (although it was available with iOS 8.4). The latest iOS 9 beta also brings along some more new features as well as bug fixes.
It's always good to see new iOS betas running on the latest iPhone, but it can also be interesting to see how slightly older devices fare with a new version. Below this article you can see a YouTube video from Adrianisen that shows an iPhone 5S running iOS 9 beta 3 review. It's good to see the beta actually in action so we can get a good overview of what it offers as well as some of the changes.
It begins by showing the new Apple Music app before moving on to the Selfies album and Screenshot album additions. The reviewer then heads into Settings on the iPhone 5S to show that the handset is indeed running beta 3 of iOS 9. Minor changes are also shown such as a new Calendar icon and the lack of Siri activation 'ding' sound. The reviewer notes that it's not clear yet whether this missing sound is a permanent fixture with Siri on iOS 9 or something temporary.
There's also a look at the introduction to the new Apple News app and a taster of how it works, and this is something we're particularly looking forward to trying out. The Ookla SpeedTest is then run to show current download and upload speeds, and the reviewer notes that the results are lagging behind other devices in speed, especially top Android smartphones. However, we have to bear in mind that this is a beta of iOS 9 and there are likely to be more changes before the final release to the public.
The review offers an interesting quick look at iOS 9 beta 3 on the iPhone 5S, and we'd be interested to hear your thoughts after you've watched the video below. Feel free to send us your comments about iOS 9 on the iPhone 5S.
https://www.youtube.com/watch?v=dUyv3TL5kI0://