HTC announces the HTC Desire 626, Desire 526 and Desire 520 for the US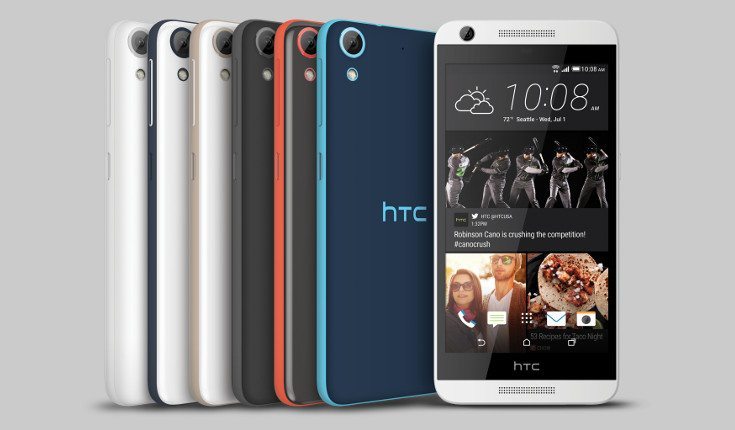 Like most manufacturers, HTC has a half-dozen unannounced smartphones in the pipeline at any given time. The HTC Desire 626, HTC Desire 526, and the HTC Desire 520 were three of them, and today we found out they are coming to the US along with the HTC Desire 626s.
Mid-range is the word you'll want to keep in mind when taking in HTC's new offerings for the US. The HTC Desire 626 is the beefiest of the bunch, but not by much as all four smartphones use the same processor. The chip in question is the lowly Snapdragon 210… and that's not a typo. They all have the same 2,000mAh battery and connectivity options as well with Bluetooth, Wi-Fi, and 4G LTE.
Now that we know the similarities, let's take a look at the differences. The HTC Desire 626 and Desire 626s sport 5.0-inch 720p panels and are the same thickness (8.19mm), but the regular 626 has a 8MP/5MP camera combo whereas the HTC Desire 626s has a smaller 2MP front-facing snapper. The Desire 626s also has 1GB of RAM and 8GB of storage compared to the HTC Desire 626's 16GB of storage and 1.5GB of RAM.
The Desire 526 has a 4.7-inch display with a resolution of 960 x 540 and a thickness of 9.9mm… which seems a bit odd. The smartphone has an 8MP rear camera, 2MP front-facing camera, 8GB of storage, and 1.5GB of RAM. Bringing up the rear is the HTC Desire 520 with its 4.5-inch 854 x 480 display. It's 9.05mm thin and has the same camera combo as the 526. It will come with 1GB of RAM and 8GB of storage, and all four handsets run Android 5.1 with HTC Sense out of the box.
If you're looking to pick up a smartphone running Android 5.1 and aren't picky about the specs, the new Desire lineup could be for you. The HTC Desire 626, HTC Desire 520, HTC Desire 526, and the HTC Desire 626s are scheduled to hit the states soon in a variety of colors, and while we expect them to be cheap, pricing has not been announced.