Lumia 940 and 940 XL could be Lumia 950, 950 XL instead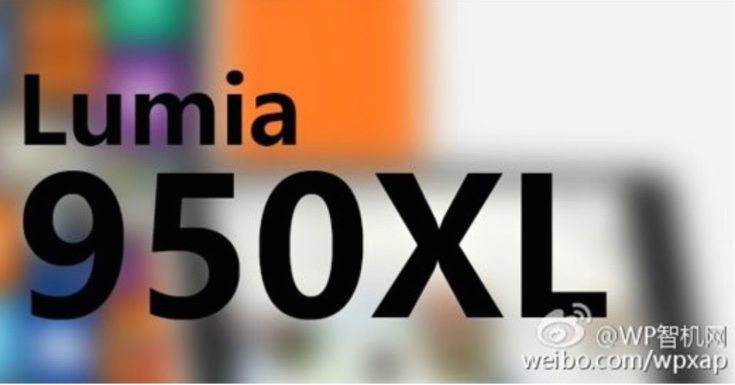 Now here's an interesting snippet if you're waiting for new high-end Microsoft Lumia smartphones. It that's the case you will no doubt have been following developments for the much-anticipated 940 and larger XL version. There have been rumors for some time about the Lumia 940 and 940 XL, but it now seems they could be the Lumia 950 and 950 XL instead.
The smartphone market is well and truly ready for some new Microsoft Lumia handsets aimed at the higher end of the spectrum. Leaks on the Lumia 940 and 940 XL have been plentiful and growing in number over the past few weeks. Last month we reported on apparent confirmation of these devices in an ad network listing. They had model numbers RM1104/1105 and RM1100, and although they were not specifically named everything tied up with these being the 940 and XL version.
A more recent leak suggested that both of these upcoming Lumias would have high price tags, despite the fact that the same source tipped standard polycarbonate builds rather than something premium. However, a spanner has been thrown in the works today with claims that the current Lumia 930 is to skip a generation. This means that instead of moving to the Lumia 940 and XL, the new top-flight Windows Phone handsets will in fact be the Lumia 950 and Lumia 950 XL.
The source of this news is a Chinese Windows Phone blog, and although we cannot authenticate this at present the same site has previously come up with reliable information. If this pans out then the Lumia 940 specs now look set to feature for a Lumia 950. Unofficial specs so far included a Snapdragon 808 hexa-core processor, Adreno 418 graphics, and a 5.2-inch screen with Full HD resolution. The phone is though to have 3GB of RAM, 32GB of internal storage (expandable), a 20-megapixel rear camera, and 5-megapixel front-facing camera.
Meanwhile the Lumia 950 XL (read Lumia 940 XL) would have a Snapdragon 810 octa-core processor, Adreno 430 graphics, and a 5.7-inch display with Quad HD resolution of 2560 x 1440, with many other specs the same as for the smaller version. Both are expected to launch running Windows 10 for Mobile. As these new high-end Lumia handsets have been rumored for some time we hope to be hearing something official before too much longer.
What are your thoughts on this latest Microsoft Lumia news? Do you think it's plausible that the Microsoft Lumia 940 and Lumia 940 XL will in fact turn out to be the Lumia 950 and Lumia 950 XL? Drop us your comments in the box below.
Source: WPXAP (Weibo)
Via: Phone Arena