ZTE Axon price for US sales confirmed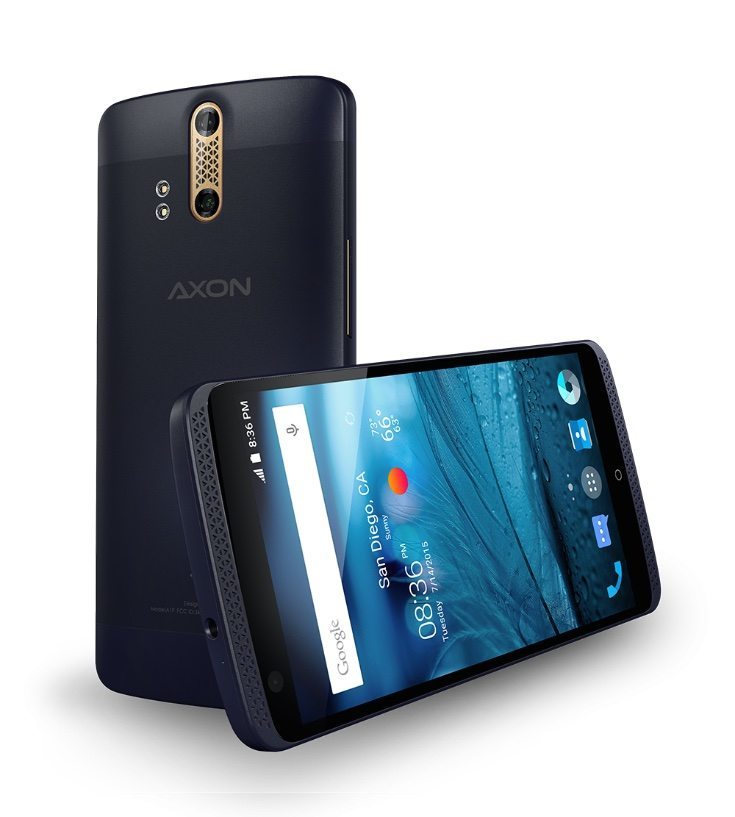 At the end of last month we reported on a new high-end smartphone from ZTE aimed at the US market. The ZTE Axon was getting a lot of people talking, and now the phone has been officially unveiled. The ZTE Axon price for US sales is now confirmed, and if you read on we also have details of specs and more.
In our previous report on the phone we told how it would have a competitive price, 4G of RAM, and a dual camera set-up on the rear, but at that time little else was known. Now the genie is out of the bottle and we can say that the ZTE Axon looks as though it has a huge amount to offer in the way of specs as well as a pleasing design and metallic build.
We'll give you the all-important price first, and the ZTE Axon price is $449.98 (excluding tax). You can pre-order it right now from ZTE US and also receive a free TPU case as well as JBL earbuds worth $49.99. Other outlets that will also have pre-orders available for the Axon include Amazon, eBay, and Newegg. The ZTE Axon price is likely to make this phone an attractive prospect against other top-flight smartphones from manufacturers such as Sony and Samsung, and it also comes with a 2-year warranty.
Specs of the Axon include a 2GHz Snapdragon 810 octa-core processor, 5.5-inch LCD display with Quad HD resolution of 2560 x 1440, 4GB of RAM, and 32GB of internal storage (sadly non-expandable). The dual rear camera system consists of 13-megapixel and 2-megapixel cameras with dual-LED flash and 4K video recording capability, and there's also an 8-megapixel front-facing camera.
Further ZTE Axon specs include a non-removable 3000 mAh battery featuring quick charge supports, 4G LTE connectivity, and 32-bit 192KHZ Hi-Fi audio playback. It runs an almost stock version of the Android 5.1.1 Lollipop operating system. The Axon will be offered in Phthalo Blue, Ion Gold, or Chromium Silver color options.
We'd like to hear your first impressions of the ZTE Axon so do drop us your comments in the box. What do you think of the ZTE Axon price? Maybe the Axon is already a contender to be your next smartphone choice?
Source: ZTE