Lenovo K3 Note review on gaming performance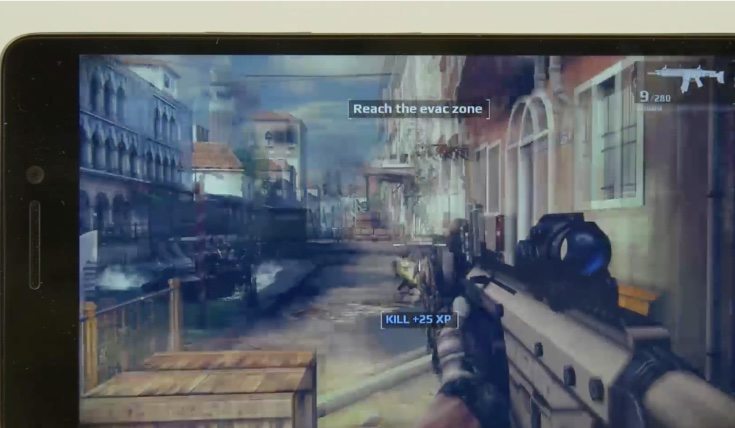 The Lenovo K3 Note smartphone is flying off the shelves at the moment. It's at the affordable end of the market and has some decent specs for its price, so plenty of buyers might be considering buying it. If you enjoy mobile gaming and are looking into this phone you're likely to be interested in the Lenovo K3 Note review on gaming experience that we're showing today.
We've written many previous articles already on the Lenovo K3 Note that you can see from this page. These include specs comparisons with other handsets such as the Moto G 2nd gen, Panasonic P55 Novo and others, as well as benchmarks and more. Key specs of the K3 Note as far as gaming is concerned are its 1.2GHz MediaTek MT6752 octa-core processor, Mali-T760 MP2 graphics, and 2GB of RAM. The phone has a 5.5-inch display with resolution of 1920 x 1080.
Considering the above the Lenovo K3 Note should cope fairly well with gaming requirements, and that's what you'll be able to find out when you view the YouTube video that we've embedded below this story. This gaming performance Lenovo K3 Note review comes from Fone Arena, and the games used are Asphalt 8, Modern Combat 5, Riptide GP2, FIFA 15 UT, and Grand Theft Auto San Andreas.
You'll see gameplay from each of these on the K3 Note, and after each clip of gaming footage a score is given for both graphics and performance. For example with GTA San Andreas the rating is 3/5 for each category. We're not going to give away each set of scores here, as you may prefer to find out when you watch the video. At the conclusion of this Lenovo K3 Note review on gaming an overall rating is also given.
When you've taken a look at the video below we'd like to hear your thoughts. Are you happy enough with the gaming experience shown in this Lenovo K3 Note review? Will you be making this phone your next device purchase? Do let us know with your comments, as we're always interested to hear from readers.
https://www.youtube.com/watch?v=nF7i4WKkhLA://