Meizu MX4 Ubuntu Edition is now available to buy in Europe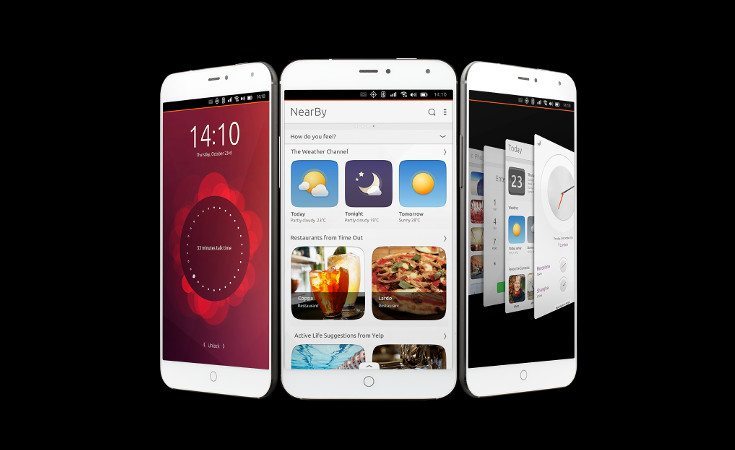 Towards the end of last month we learned the Meizu MX4 Ubuntu Edition would be for sale in Europe — if you had an invitation. If you were left out in the cold from the initial announcement, have no fear as the Meizu MX4 Ubuntu Edition release has just gotten a bit wider.
The initial Meizu MX4 Ubuntu Edition release came through an interesting invitation system involving an Origami wall. Well, the wall is gone and if you reside in Europe, you are now free to purchase the Meizu MX4 Ubuntu Edition directly from Meizu's online shop for €299.99.
On the outside, the Meizu MX4 Ubuntu Edition looks like a sharp modern smartphone and is built from aluminum magnesium alloy. It's fairly thin at 8.9mm and has 2.6mm bezels with a screen-to-body ratio of 79%. As for that display, it will feature a 5.36-inch panel with a resolution of 1,920 x 1,152. Beneath the glass, you'll find an octa-core MediaTek MT6595 backed by 2GB of RAM and 16GB of storage.
The rear camera of the Meizu MX4 Ubuntu Edition listed as a large 20.7MP sensor while the front-facing snapper clocks in at 2MP. The full range of connectivity options are present as well include 4G LTE, and a 3,100mAh battery will keep the lights on. The handset will run on Ubuntu's Mobile OS and use Scopes-based apps to provide content in place of the usual iOS or Android apps.
If you're itching to try a smartphone with a new OS, you want to have some power and the Meizu MX4 Ubuntu Edition will certainly provide that. It has plenty of pop and looks to be a great way to try out an Ubuntu-based smartphone.
source: Ubuntu Insights