Kyocera Hydro WAVE arrives for T-Mobile and MetroPC in the states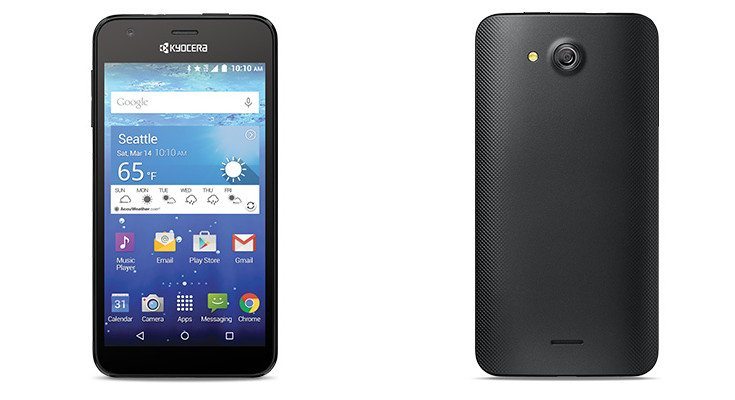 It's summertime in the US, and it is insanely hot this year. If you plan to soak in the pool or lake this year, the Kyocera Hydro Wave may be just the thing for you. It's Kyocera's latest waterproof smartphone, and it's just landed in the states.
The Kyocera Hydro Wave is bound for T-Mobile and Metro PCS as a durable device that can handle a bit more damage than your typical handset. Whether you drop it or dunk it, the Kyocera Hydro Wave should be able to handle and it won't break the bank with a price tag of $149.99.
You won't get flagship specifications with the Kyocera Hydro Wave, but the tradeoff is IPX5 and IPX7 certification and a touchscreen that works when wet. Throw in the MIL 810G tag, and you've got a smartphone that can deal with shocks, drops and being submerged in water (3ft.) for up to 30mins. While the specs are mid-range, they still offer up several perks for the price.
The Kyocera Hydro Wave sports a 5-inch panel with a resolution of 960 x 540, and beneath it beats a 1.2GHz Snapdragon chip with 1GB of RAM. The handset gives you 8GB of expandable storage to work with as well, and the camera combo clocks in at 5MP/2MP. Not very impressive, but it gets better thanks to 4G LTE, Wi-Fi calling, a 2,300mAh battery, and Android 5.1.
If Kyocera would have bumped up the resolution on the Hydro Wave, they could have had a mid-range contender on their hands, but it still offers up a bargain for the price. The Wave is ready to roll at T-Mobile and listed at $149 or for free if you're willing to jump through the usual hoops. If you're looking to pick it up on MetroPCS, it will launch in stores on July 27th.