OnePlus 2 design leaks through TENAA listing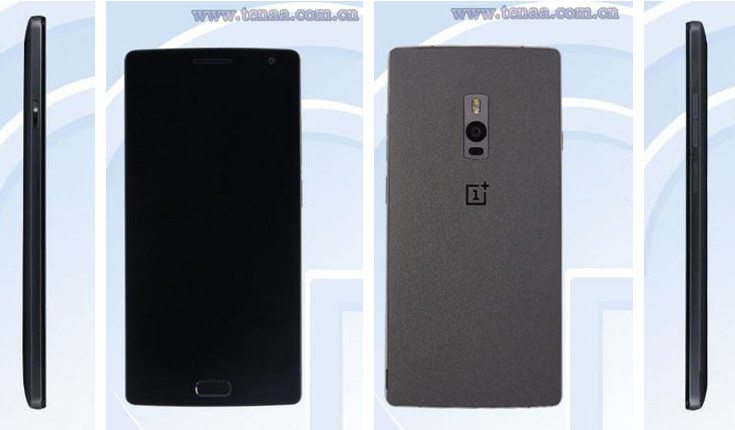 We often say it's nigh impossible to keep a secret in the smartphone world these days, but OnePlus had done a good job keeping the OnePlus 2 design a secret — until now. As the handset gets ready to made its debut, it has hit TENAA and spilled the beans on the design.
One of the few questions remaining about OnePlus's second flagship killer was how it would look. Thanks to TENAA, we now know what to expect from the OnePlus 2 design although the photos aren't the snazziest. It is reminiscent of last year's model, but with a few cosmetic changes and one important addition to the front.
The OnePlus 2 photos clearly show the fingerprint sensor on the front while the backside gives us a glimpse of that 13MP sensor. It's going to be a looker with a large 5.5-inch QHD panel, even if you can't see the slick details in the photo. As usual, the listing gives us another dose of OnePlus 2 specs, which include the aforementioned panel, a Snapdragon 810, 4GB of RAM, and 32MP of storage. You'll also get Type-C USB charging and a 3,300mAh battery.
We're sure the folks at OnePlus aren't thrilled about the OnePlus 2 design leaking out through TENAA, but it's something most of us assumed would happen. The company's launch will take place on July 27th, and at that time we should learn more about the OnePlus 2 price and availability at launch.
via – Endgadget    source: TENAA