Adventure Time Puzzle Quest release arrives for Android and iOS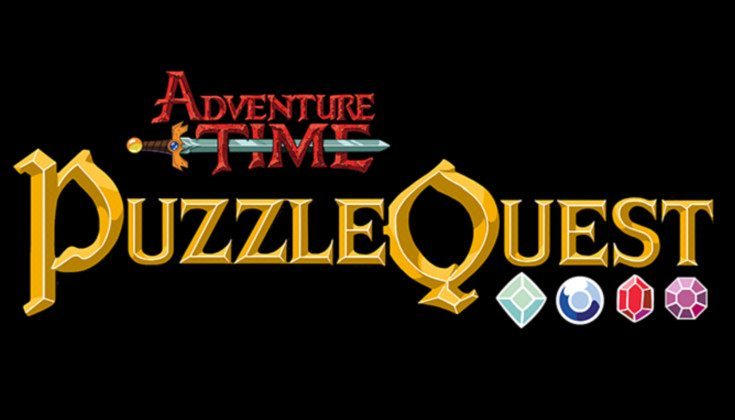 If you have browsed the App Store in the past year or two, you may have come across a Puzzle Quest game. The Adventure Time Puzzle Quest release has arrived today as the latest PQ spinoff, and it's a game you're going to want to check out if you dig the cartoon.
The Adventure Time Puzzle Quest release brings the popular Match-3 genre to the Land of Ooo, but as it's Adventure Time, there's a story involved. The actual gameplay consists of matching up like-colored gems to clear rows and attack whatever enemy the game throws your way.
That said, you'll need to act fast as those enemies fight back — thankfully you'll get some help from Jake and the gang along the way. Needless to say, if you've played a Match-3 game or any PQ title, you'll feel at home with Adventure Time Puzzle Quest.
As for the content, Adventure Time Puzzle Quest appears to have loads of it. We don't have a count on the number of quests available, but there are plenty of them to play through. The game also has a crafting element that can provide you with some extra pop during battles, and there's a tournament mode that offers up special events and rewards.
Anyone who loves the world of Adventure Time knows it's all about the characters. The Adventure Time Puzzle Quest release is jam-packed full of familiar faces from the Candy Kingdom, so there's plenty for fans to enjoy. While it's a simplistic Match-3 game, it's a polished one and we're pleased to say D3 Go! and Cartoon Network have done a great job with the overall atmosphere, sound effects, and graphics.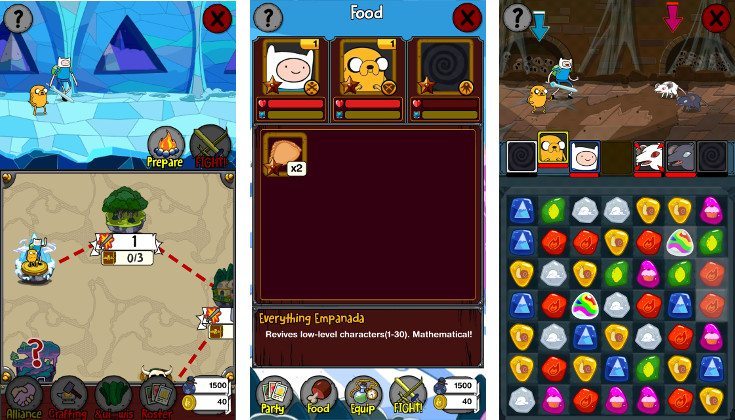 As you might suspect, Adventure Time Puzzle Quest is a freemium game although we've not delved deep enough to find a paywall yet. It's nothing new or unexpected though, and no reason you shouldn't check out the game. If you're a fan of Adventure Time or just enjoy Puzzle Quest, you'll want to pick this one up and you can get it for free on the App Store or Google Play.