UMI Hammer S announced for August with Type-C USB port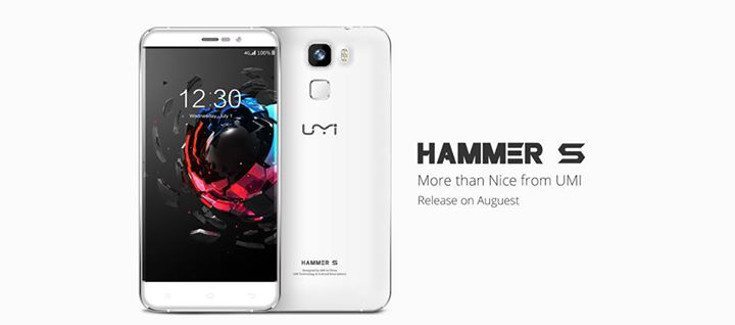 A few weeks back, we told you about the UMI Hammer release for India, but it appears another device is on the way. The UMI Hammer S is the name of the new handset, and it's bringing solid specs to the table along with Type-C USB charging.
The UMI Hammer showed up on our radars through Flipkart, and the UMI Hammer S is the sequel to that device. UMI recently dropped a teaser that gives us a glimpse of the handset, which looks similar to the original at first glance. When you see the backside, the changes become more evident as the UMI Hammer S will sport a fingerprint scanner beneath its rear snapper.
In terms of specs, the UMI Hammer S will have a 5.5-inch screen of an unknown resolution with 2GB of RAM, and 16GB of internal storage. Nothing was mentioned in regards to the cameras, but the previous version had a 13MP/3MP combo, so we expect something similar. Last but certainly not least, is a Type-C USB charging port, something we're going to see more of in the future.
Several details are still up in the air at the moment for the UMI Hammer S release, but as it's expected to be officially announced in August, that could change soon. The UMI Hammer S price is expected to be $129.99 as well, which makes it an attractive option in any region where it's available.
Are you interested in UMI's upcoming handset?
via – Fonearena