Doogee Titan T3 images reveal secondary display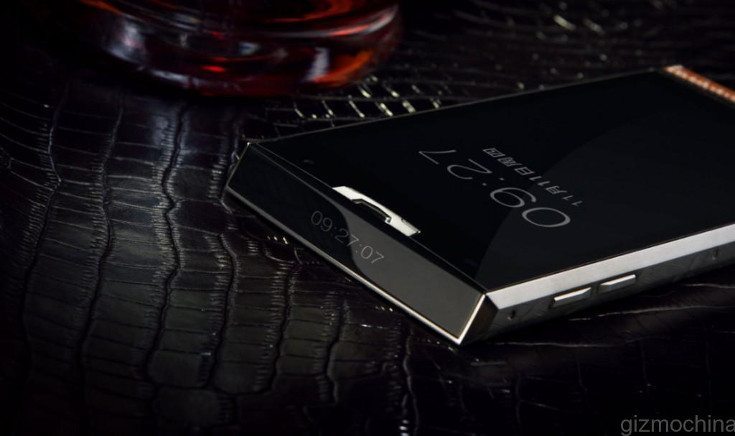 Ready for another crazy smartphone from Doogee? We briefly discussed the DG7000 Pro which was tipped to sport two displays, and now the Doogee Titan T3 has appeared with an extra panel and a luxurious look that might seem familiar…
Knockoff's are beyond abundant when it comes to the world of Chinese smartphones, and almost every company has a "similar" product regardless of their size or locale. The Doogee Titan T3 is Doogee's take on Vertu's line of luxury smartphones sans all the exotic alloys and expensive materials that make Vertu's products stand out.
As you can see from the photos, the Doogee Titan T3 will feature a stitched leather backside that wraps around from back to front at the bottom. While that's not unique, the secondary display is something new as it sits on top of the device where the audio jack is normally located. There's been no word on the size of that panel, but it's said to give you notifications and the time.
The rest of the Doogee Titan T3 specs will include a 5-inch 720p display, a MediaTek MT6735 processor, and 2GB of RAM. You'll get 16GB of storage to work with, and while the size of the snappers wasn't mentioned, the front-facing camera will support iris scanning. The handset will also be water-resistant to a degree, but that's all we know for now.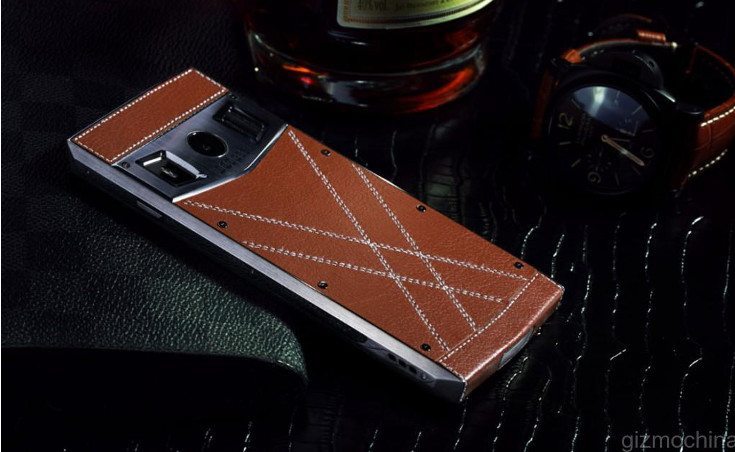 It remains to be seen how the Doogee Titan T3 will actually hold up when you get it in your hands or what the price tag will be when it's unleashed. The company is expected to officially unveil the T3 in October, but we should hear more about it before then.
via – GizmoChina