Moto X Play announced with Snapdragon 615 and huge battery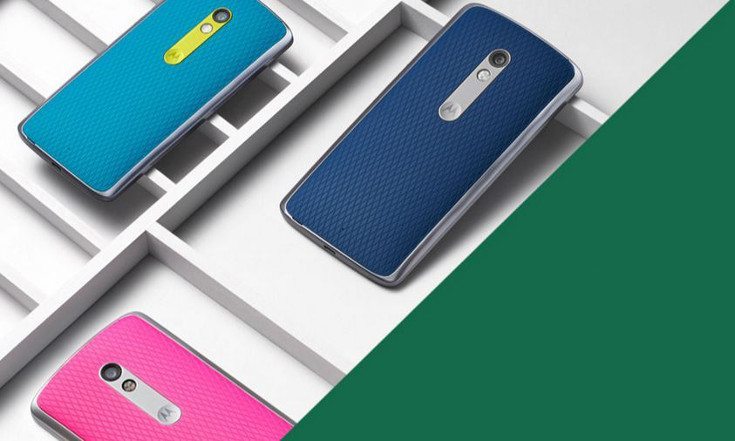 Motorola has unleashed three new handsets today, and we've already given you the scoop on the Moto G 2015 edition. The Moto X Play is the company's new lower-powered version of the Moto X, and it's made to find the sweet spot between the budget-friendly Moto G and the high-powered Moto X Style.
It's safe to say folks have been excited for the Moto X 2015 release, but many probably didn't expect the moniker to be split this year. The Moto X Play is going to cover the lower end of the spectrum while the Moto X Style steps in to fill the void left by the Moto X 2014.
The Moto X Play comes with a 5.5-inch display carrying a resolution of 1,920 x 1,080 as expected. You won't find that Snapdragon 810 under the hood though as Moto opted for the Snapdragon 615 which is combined with 2GB of RAM. The snappers are nothing to scoff at either considering you're getting a large 21MP sensor on the back to go along with a 5MP selfie-snapper up front. Other specs to note include 16/32GB of storage, a microSD slot, and Android 5.1.1.
Motorola has addressed battery life concerns from the previous generation as well. The Moto X Play will sport a large 3,630mAh battery which is far larger than most of its competitors. If you were leaning towards the Moto G 2015 edition due to Moto Maker you'll be thrilled to know the Moto X Play will get the same treatment. If it's sounds too good to be true, it usually is and that may be the case for folks residing in a certain part of the globe when it comes to the Moto X Play release…
The Moto X Play release is set for August, but if you live outside of Europe, it appears you're out of luck for the moment. The Moto X Play price starts at around €299 in Europe and it's set to launch there and countless other regions. Oddly enough, the US isn't one of them although we expect to have a full list of countries that will receive the Moto X Play before August rolls around.