Moto X Style and Moto X Pure announced as the new Moto X 2015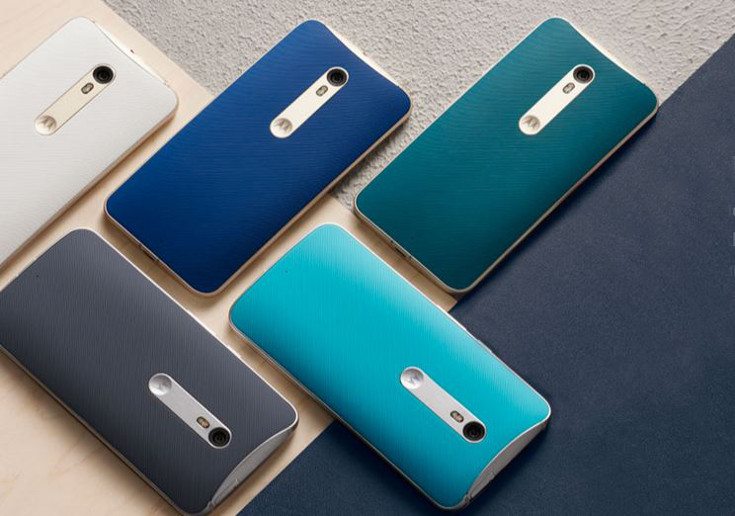 Motorola has decided to switch a few things up this year, and it's left many of us playing the name game. The Moto X Style and Moto X Pure Edition have been unveiled today, and while they are the same handset, they are bound for different locales as the follow-up to last year's Moto X 2014.
It's safe to say the majority of the world assumed we'd see the Moto X 2015 today along with some variants. Instead, we got the Moto X Style, Moto X Pure, and the Moto X Play. We also got two versions of the Moto G, but those weren't nearly as complicated to decipher. Regardless of its name, both versions are said to sport the same specs aside from different bands, which will vary depending on your locale.
The Moto X Style will look familiar to Moto X fans, but there are some big changes this time around — literally. The Moto X Style specs show a large 5.7-inch QHD panel, which puts it into Note territory sans the stylus. A Snapdragon 808 and 3GB of RAM will run the show, and the storage options are listed at 16GB/32GB/64GB but expandable up to 128GB through the microSD card slot. The camera combo looks to be the same one used on the Moto X Play, so you're getting a 21MP rear snapper and a 5MP front-facing camera.
In terms of connectivity, the usual suspects are all present including NFC, Bluetooth 4.1 LE, and 4G LTE. The device will be water "repellent" thanks to a nano-coating, and sports a set of front-facing stereo speakers with SmartBoost. The Moto X Style and Moto X Pure will get their power from a 3,000mAh battery with turbo charging and will run a near stock version of Android 5.1.1 out of the box.
Like the new Moto G and the Moto X Play, the Moto X Pure and Style will let you customize your handset with Moto Maker. While we can't give you a full breakdown (varies by region) there will be 18 different backs and 7 different accents to choose from. Regardless of where you hang your hat, it's their flagship, so you'll have a lot of cool options to choose from.
While the Moto X Style and Moto X Pure are sleek and powerful handsets, the most attractive thing about them is going to be the price tag. The Moto X Style price will be $399 unlocked, just a hair more than the OnePlus 2 price, but cheaper than the Axon smartphone and most of the other unlocked flagships from major manufacturers. We don't have a Moto X Pure or Moto X Style release date just yet, but the smartphones are expected to arrive in September.