Moto G 2015 edition release arrives, pricing starts at $179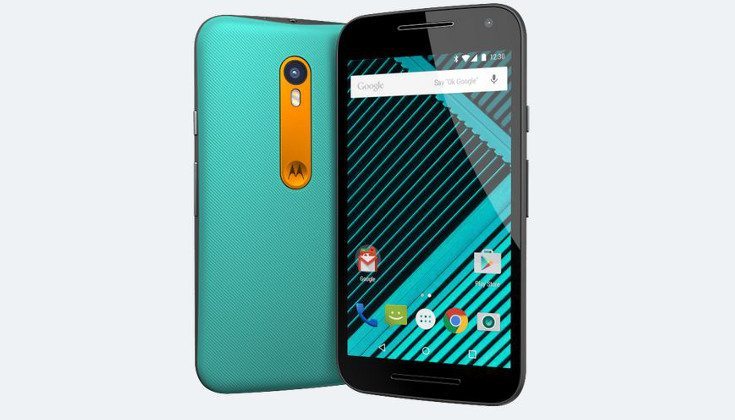 Last night, we went Motel 6 and kept the lights on to let you know about the OnePlus 2 release. Today, it's Motorola's turn, and we're going to start with the Moto G 2015 edition…
Motorola is holding their launch party for their 2015 lineup today, and the first device we're going to take a look at is the Moto G 2015 edition. It's a device that's leaked more times than we can count, but it's time shove all those rumors into a sack as we've gotten the official word on the Moto G 2015 release.
The display of the new Moto G is going to stay this same this year, so you're looking at a 5-inch panel with a resolution of 1,280 x 720 with a pixels-per-inch of 294ppi. The device carries the IPX7 tag, so it's water-resistant to a degree as well. As for the power, the device will get its juice from a Snapdragon 410 and your choice of 1-2GB of RAM because variants.
The variations continue in the storage department as the new Moto G 2015 edition comes with 8GB or 16GB of internal storage. Both versions have a microSD card slot for expansion, and the rest of the Moto G 2015 specs stay the same. This means you'll get a 13MP rear camera, 5MP front-facing snapper, Bluetooth, Wi-Fi, 4G LTE, and the usual array of sensors with the exception of NFC for whatever reason. The Moto G 2015 will get its power from a 2,470mAh battery and as you'd expect, runs Android 5.1.1 out of the box.
Great specs and a low price are only part of what makes the Moto G 2015 edition special. In addition to Moto's usual software tricks and timely updates, consumers are getting Moto Maker access this year. It's a big deal considering it allows you to customize your handset and give it a sense of personal style. It should also bring in loads of new customers as the Moto G has always sold well, and Moto Maker will kick those numbers up a notch.
Now for the part most of you were probably waiting on, the Moto G 2015 edition price. The low-end version with 1GB of RAM and 8GB of storage will set you back $179 unlocked while the larger 2GB/16GB model is only $40 more at $219.99. Wondering when you can get one? Wonder no more as the Moto X 2015 release date has arrived and it's ready to roll today directly from Motorola.