NUU Z8 release date arrives for consumers in the US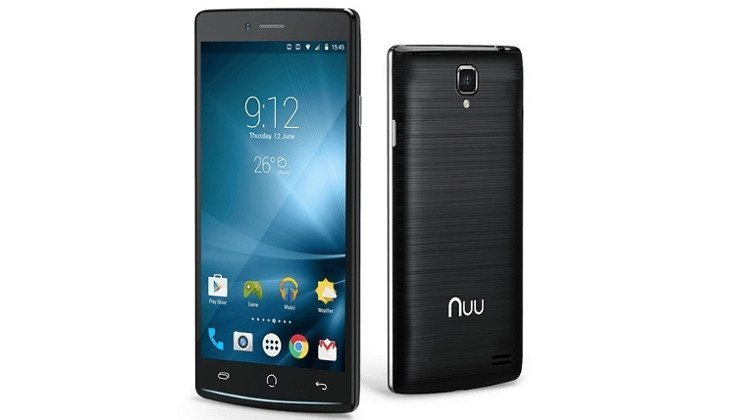 If the name NUU Mobile doesn't ring a bell, don't feel bad. It isn't a name most folks will recognize although that's about to change in a certain part of the globe. The NUU Z8 release date has arrived for consumers in the US, and the smartphone is going to bring some dual-SIM action to the states.
Chinese brands like Gionee, Doogee, and Xiaomi aren't usually found in the United States or many regions outside of China. India and some regions of Europe are an exception, but the NUU Z8 release date has brought a few features to the US that Chinese handsets are famous for.
The dual-SIM capabilities are just one attractive feature for NUU Mobiles Z8 smartphone. The handset sports a 5.5-inch display with a resolution of 1,920 x 1,080 and the panel will be powered by a 64-bit octa-core chip clocked at 1.7GHz. You'll get 2GB of RAM as well, and the storage capacity is listed at 16GB or 32GB depending on how much you want to shell out. That said, both models have a microSD card slot for expansion.
Connectivity options for the NUU Z8 include Bluetooth 4.0, Wi-Fi, and Dual LTE SIM support through T-Mob, AT&T or pre-paid carriers on the same bands. The backside features a solid 13MP Sony sensor with BSI while the front-facing camera uses a wide-angle 8MP sensor. A reasonably sized 2,650mAh battery will keep the lights on, and the NUU Z8 will run Android 5.0 when it arrives. While we're on software, the Z8 will have a set of gesture controls so you'll be able to shake, flip and tap to perform various functions.
If you're impressed by what the NUU Z8 brings to the table, you'll be shocked by its price. The 32GB edition of the handset is priced at $299 and available today through a variety of retailers like Target, Best Buy, Amazon and NUU Mobile while the 16GB version goes for $249 and arrives in August.