ZTE V3 lineup announced with Youth, Energy and Extreme Editions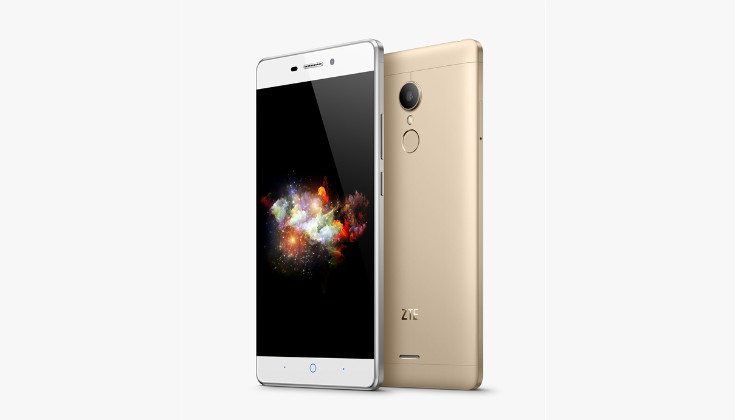 ZTE has announced a new smartphone today with the ZTE V3. Well, actually they announced three of them as the ZTE V3 release will arrive in three different flavors with the Youth, Energy, and Extreme edition.
The ZTE V3 is a bit of an oddball as the company decided to split one handset into three variants and there isn't much to separate them from one another. The differences appear to be in the connectivity department, as the ZTE Youth will come with Dual-SIM 4G LTE awhile the ZTE V3 Extreme has a full array of connectivity options. Yes, it's a bit confusing, but at least all three devices share the same specifications.
ZTE has its sights set on Meizu with the ZTE V3 smartphones, as they are cheap, but pack quite the punch. All three handsets sport 5.5-inch FHD displays and get their horsepower from a combination of a 64-bit Snapdragon 615 and 2GB of RAM. The camera combo clocks in at 13MP/5MP, and you'll get 16GB of storage to work with that's expandable up to 128GB with a microSD card slot. The ZTE V3's are powered by a 3,000mAh battery, have DTS audio and run Nubia 3.0, which is based on Lollipop 5.1.
In terms of design, ZTE has gone all out as the ZTE V3's feature "barely there" bezels and metal build. All three devices appear to share the same design (that's not a bad thing) and somehow the company managed to slap a fingerprint scanner on the back while still keeping the ZTE V3 price affordable.
ZTE's new lineup will go on sale starting today in China from JD.com. The ZTE V3 Youth price is 999 Yuan, the ZTE V3 Energy will set you back 1,299 Yuan while the Extreme edition comes in at 1,499 Yuan ($209) and has additional accessories.
via – Gizchina      source: mydrivers