Samsung Gear A Smartwatch may arrive at Galaxy Unpacked 2015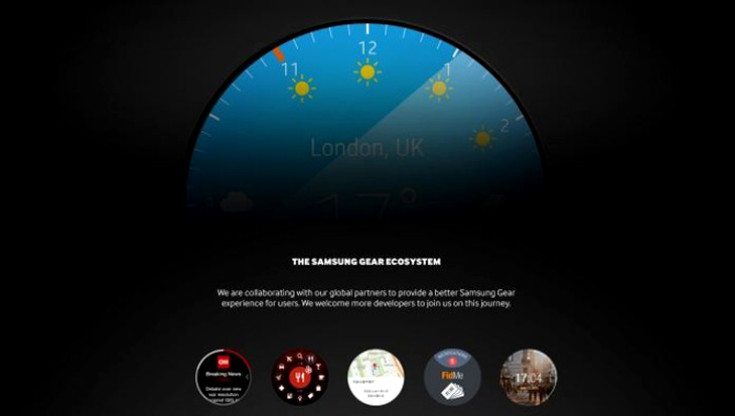 We saw a lot of new products shown off today, but the smartwatches weren't among them. We'll see the Moto 360 sequel soon, but the Samsung Gear A smartwatch is also waiting in the wings for a release. If a new report for the WSJ pans out, we won't have to wait much longer.
Samsung posted the invite to their Galaxy Unpacked 2015 event today, but the Wall Street Journal is reporting the Galaxy S6 Edge Plus and Galaxy Note 5 may not be the only gadgets shown off. The Samsung Gear A smartwatch is also a possibility for the event on August 13th, and it's a device we've become very familiar with over the past few months.
The Samsung Gear A was originally dubbed the Samsung Orbis, and it's said to be Sammy's first round wearable. We've seen enough leaks to know it definitely exists and even have a good idea of what to expect from the Samsung Gear A specs. The wearable is rumored to sport a Super AMOLED display with a resolution of 360 x 360, with a dual-core Exynos 3472 chip, 768MB of RAM, and 4GB of internal storage. It will definitely run Tizen, and other rumored specs include Wi-Fi, 3G, and a rotating smart bezel.
The Apple Watch may be raking in the dough at the moment, but that will change when a slew of new smartwatches arrive from Motorola, Huawei, Samsung and others. We're still not sure how folks are going to take to Tizen over Android Wear, but we'll find out soon enough as all signs point towards the Samsung Gear A smartwatch making an appearance August 13th.
Are you excited for the Gear A smartwatch or waiting for the Moto 360 sequel?
Source: Wall Street Journal