Windows 10 Mobile update list confirms 10 Lumia smartphones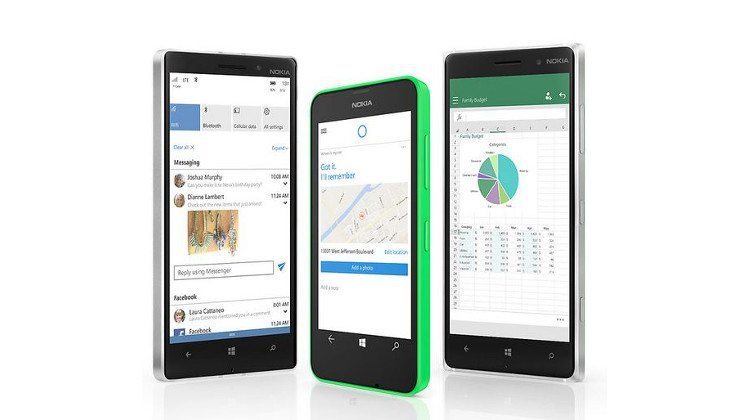 We've spent a lot of time covering new Lumia smartphones in the rumor mill, but we're going to switch things up today. The Windows 10 Mobile update will soon begin to roll out through OTA's, and Microsoft has given us a list of which devices should get the update first.
If you're rocking a Windows handset, you've probably been chomping at the bit to get your hands on the new Windows 10 Mobile update for your smartphone. We don't blame you, and Microsoft has answered that question in part by providing a list of 10 Lumia smartphones that will be getting the Windows 10 Mobile update.
On the low end, the Lumia 430, Lumia 435, Lumia 532, Lumia 535, and the Lumia 540 will all get the Windows 10 Mobile update, but there are some notable absences among those series. The Lumia 640/640XL, Lumia 735, Lumia 830, and the Lumia 930 are also listed for the update as well. Again, some fan favorites are not on the list, but that doesn't mean they won't get the upgrade.
Microsoft has said that those devices will received the Windows 10 Mobile update "when available" without specifying a time frame. The folks at Neowin reached out for a bit of clarification, and got this response…
This is an initial list of in-market devices to receive the Windows 10 update. It is our ambition to bring Windows 10 to all Lumia devices running the Lumia Denim software, nothing that some features will vary based on the hardware specifications.
So there you have it, straight from the horse's mouth. If you sport one of the handsets already on the Windows 10 Mobile update list, you'll want to keep your eyes peeled for the incoming update which is expected to arrive in the fall. Everyone else will get it as well, just be prepared to miss out on a few features if you're running outdated hardware.