Battle Golf Review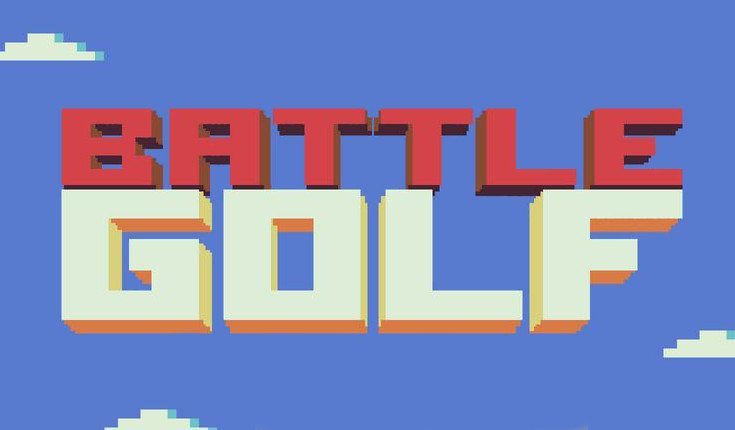 Battle Golf is a twitchy new Golf game from the folks at Kappsule Studios, and it's a game we spent the weekend being infuriated by. Ready for our Battle Golf Review?
Golf games are a natural fit for touchscreen devices, and you can find high-end titles or roll through 18-holes in retro environments. The minds behind Battle Golf decided to take it retro, and it's a perfect fit for a game that offers up bite-sized fun… and monsters. Yup, Battle Golf isn't your typical golf game as you'll quickly find out when you send your first shot into the drink.
Water hazards are a pain in the ass in real golf, and you'll get to experience them every hole in Battle Golf. That's right, every hole is set on a small island surrounded by water — when it's not set on top of a monster's head. The levels are random so you never know what you're going to get until you clear a hole, and we have no idea how many holes there are as we keep running out of time.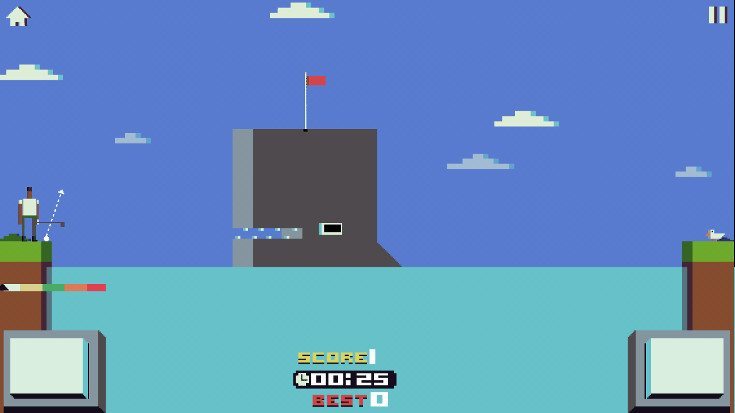 Battle Golf uses a couple of interesting mechanics with a timer and shot gauge. When the game starts, the timer starts ticking and you'll see an arrow moving up a down on the screen. You tap a button to set the proper angle for the shot, then tap it again to set the power. It's nothing new, but that clock adds an extra layer to things. If you sink a shot, you'll get an extra few seconds, but when you run out of time it's game over.
As for the extras, there are none in Battle Golf aside from Battle Mode. That said, it doesn't detract from the fun in the least as you don't need to worry about collecting coins for unlocks or powering up your play. It's just you, a random assortment of holes, the constant threat of pigeons, and that damned clock. With Battle Mode, it's you against a friend (same device) to see who can sink the most shots. It's as hectic and insane as you'd expect, and you can crack your opponent with a headshot if you want to slow them down a bit.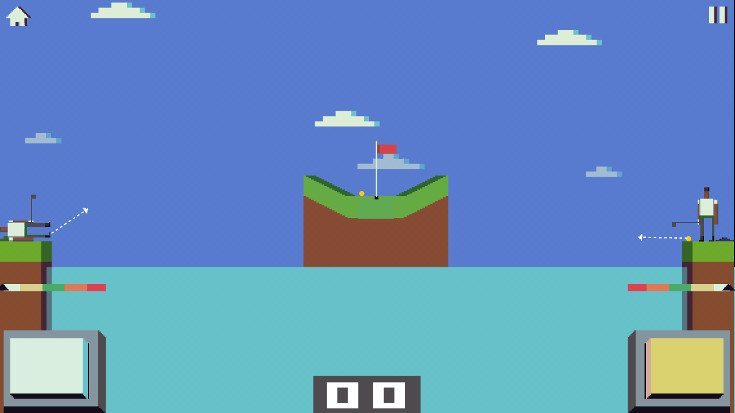 Our Battle Golf review might not be the lengthiest, but neither is Battle Golf. It's game that requires skill and a bit of patience and it is refreshing to see it's not overrun by power-ups or IAP's. The only downside is Battle Mode as it's tough to pull off on one handset, but would be absolutely perfect if it were online. Hopefully, this is something we'll see in the future or a sequel.
In a nutshell, Battle Golf is a great little game that's well worth your time and it's free to download on the App Store or Google Play.