Warhammer comes to the latest Humble Mobile Bundle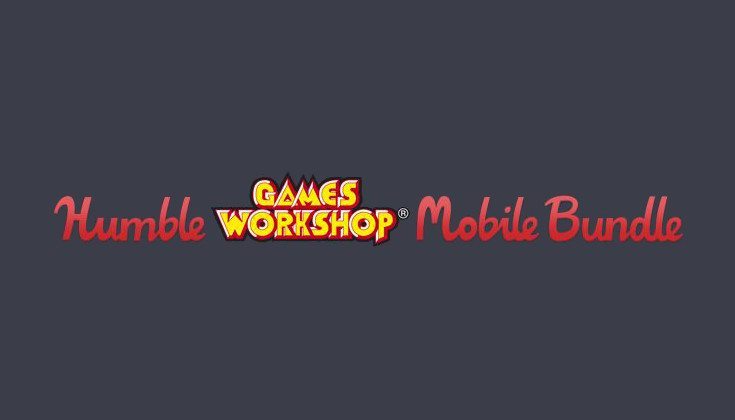 Themed Humble Bundles can be a great way to go if you like the developer's offerings, and this week a Games Workshop bundle has been unleashed on the masses. Hopefully you dig Warcraft…
Warhammer is one of the more popular franchises out there amongst gamers, and the universe spans across various product lines these days. There are plenty of Warhammer games in the app stores, and the Humble Games Workshop Mobile Bundle is going to give you several of them just a buck.
The first tier of the Games Workshop bundle offers up Warhammer Quest, Warhammer 40,000: Carnage, WH40k: Storm of Vengeance, Warhammer 40,000: Space Wolf, and Warhammer: The App. As we're sticking to the "War" theme, you'll also get Warmaster's Edition of The Horus Heresy: Drop Assault.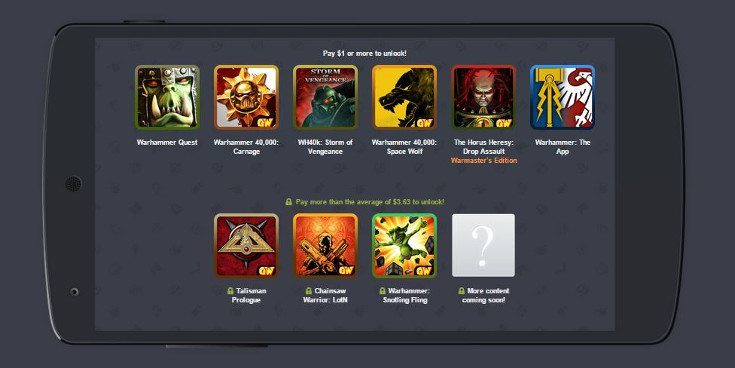 As with most bundles, when you pay over the average you get additional games. In this case it's Chainsaw Warrior: Lord of the Night, Talisman Prologue, and Warhammer: Snotling Fling. Overall, you're getting over $40 worth of games for dirt cheap as you pick the amount you donate. That said, part of the money goes to charity so you'll want to keep that in mind when making your purchase.
The Humble Games Workshop Bundle has a little under two weeks on the clock, and the bundles are flying as they've sold around 19,000 at the time of this writing. More games will be added next Monday for those who pay over the minimum which is currently around $3.63.