The ZTE Obsidian is headed to T-Mobile on August 13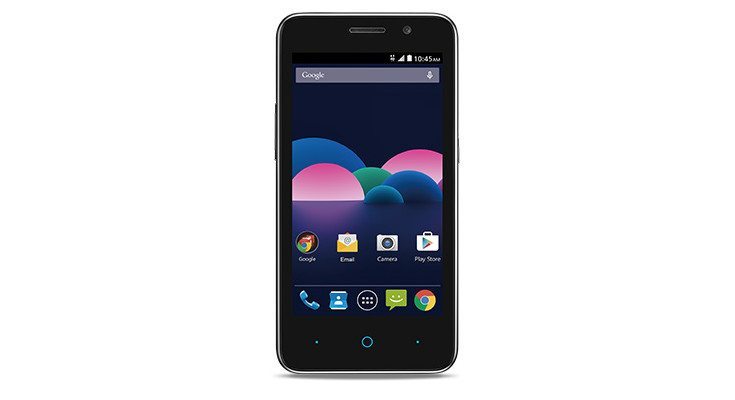 Looking for a handset that runs Lollipop and without breaking the bank at Magenta? Well, the ZTE Obsidian has just been launched at T-Mobile and while it won't set the world ablaze with its specs, it will only set you back $99 bucks.
We've seen a number of ZTE handsets arrive at T-Mobile over the past year, and they seem to be the one company from the East that's made some headway with carriers in the states. That said, the ZTE Obsidian is far from flagship material and has weaker specs than some of the company's other US-based handsets.
The ZTE Obsidian is a small device measuring 5.41 x 2.7 x 0.4 inches with a weight of 4.65 ounces. It sports a 4.5-inch panel with a resolution of 854 x 480 and will get its power from a 1GHz quad-core chip coupled with 1GB of RAM. The storage capacity is listed at 4GB, but expandable up to 32GB through the usual means. As for the cameras, you'll get a 5MP snapper on the back to go along with a 2MP sensor the front and both have flashes.
In the connectivity department, the ZTE Obsidian hits all the right notes with Bluetooth, Wi-Fi, 4G LTE, Wi-Fi calling, and the usual array of sensors. We didn't see the battery size mentioned, but it's said to provide around 6 hours of talk time or 10.4 days on standby so we assume it's going to come in somewhere under 2,000mAh. As for the OS, you'll get Android 5.1 Lollipop straight out of the box.
T-Mobiles site has the page of the ZTE Obsidian already up and listed as coming soon, but that will change on August 13th when the handset goes up for sale. The ZTE Obsidian price is listed at $99.99 unlocked or you can break things down into smaller payments through the usual means.