Tap Sports Football release date has arrived for Android and iOS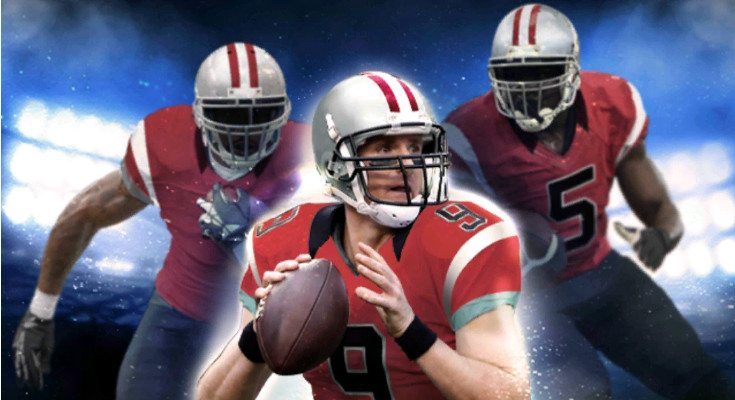 Glu is one of the more popular developers in the App Stores, and the Tap Sports Football release date is something many gamers have been looking forward to. If your own of those folks, today is your lucky day as the one-tap football game has landed for Android and iOS.
The Tap Sports Football release date is something we saw coming a mile away as there will be dozens of new mobile  football games available soon. With the first preseason games gearing up to kickoff this weekend, Glu wanted to get a jump on things and if you want an quick NFL experience that simply requires a finger, you'll want to keep reading.
Like the Tap Sports Baseball games that came before it, Tap Sports Football isn't about skill as much as it is collecting cards. To do anything in the game, you simply need to tap and your card-based team will take care of the rest. You don't play Defense either, but you will get to select a defense scheme while you wait your turn. That's right, TSF 2015 is another asynchronous multiplayer game so you'll be able to fire up numerous games at once.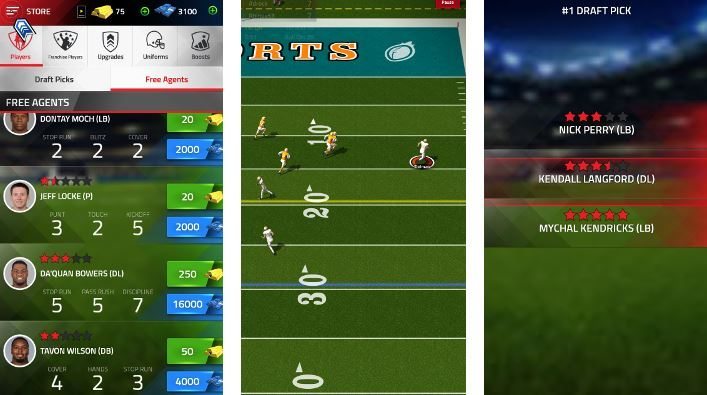 As you might suspect, Tap Sports Football is a freemium game so you'll have to deal several types of in-game currency when you start upgrading your team. You can add "Franchise" players with Franchise Coins or purchase players through gold or bucks. The latter can be earned from playing games (not sure about Franchise), and all three can be purchased in bundles through the shop. Needless to say, there are several different ways for you to throw your money around whether it's uniforms, players or draft picks.
The one-tap mechanic was fun with Glu's Tap Baseball if you were looking for short bursts of fun. I can't say the same for the Tap Sports Football release unfortunately as the gameplay just feels hollow. I was able to play without missing a pass (through 7 games) and scored every time with ease until I intentionally tried to throw a lame duck. The other players team does play a factor, but it's by far the simplest football game I've ever played… not a good thing if you dig Madden NFL Mobile.
Tap Sports Football is available to download for free on Google Play and the App Store if you want to give it a go.