iOS 9 beta 5 new wallpapers shown, download now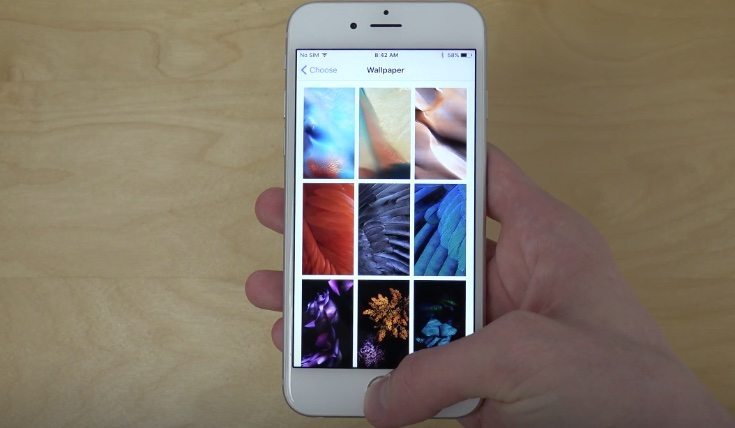 There's a lot of focus right now on new iPhones for 2015, dubbed the iPhone 6S and 6S Plus. However, many of us are just as interested in the next major upgrade to Apple's iOS, which will be iOS 9. This is already in beta being tested and last week iOS 9 beta 5 was made available for developers. Today we're showing a video of iOS 9 beta 5 new wallpapers on an iPhone 6, and we also have details of where you can download them from right now.
iOS 9 beta 5 was pushed out on August 6 and has build number 13A4325c. It's worth noting that later the same day Apple also released iOS 9 Public Beta 3. Changes include keyboard tweaks, WiFi Assist, CarPlay UI tweaks, and AT&T support for WiFi calling (not yet functional), and there are also some new colourful and vivid wallpapers to take a look at.
The new images are gorgeous and include landscapes, planets, color explosions, feathers, and plants. You can check some of them out in the YouTube video that we've embedded below this article that comes from regular YouTuber Adrianisen. You'll get a good idea of what they look like as displayed on an iPhone 6, and some are pretty stunning.
The final iOS 9 public release is still several weeks away. It's likely to be made available for iPhone, iPod touch and iPad just before the release of the next iPhone/s expected in September. However, the good news is that you don't have to wait if you want to get hold of the new wallpapers right now but don't want to use a beta version of iOS 9. You can download any of the new images by heading to 9to5 Mac where you'll find downloadable versions available.
Once you've checked out the video below showing the iOS 9 beta 5 new wallpapers we'd appreciate your comments. Are you impressed by the additional wallpapers that are coming with iOS 9?
https://www.youtube.com/watch?v=sgAK1W2PhnA://