Moto G 3rd gen review on gaming plus benchmarks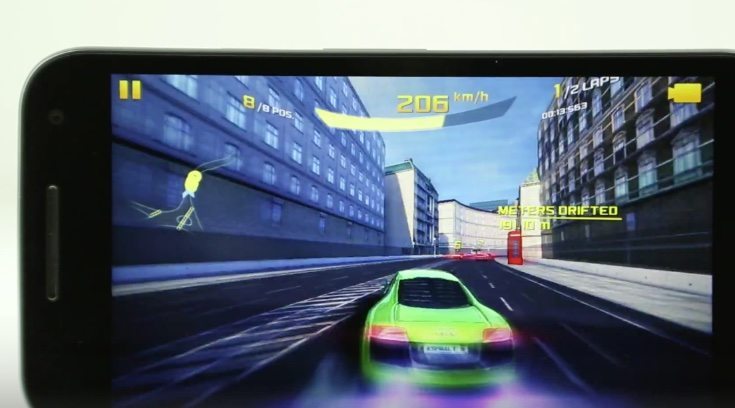 The new Moto G was recently unveiled and released, and it's likely to continue the massive success of previous versions of the smartphone. This handset will have plenty of appeal for the budget end of the market and many people will be thinking of purchasing the third-generation Moto G. If you're one of them you might like to check out a Moto G 3rd gen review on gaming plus a gamut of benchmarks and results.
The new Moto G comes in single SIM or dual SIM versions and you can check out specs, price and more in our launch article on the phone. It comes in two different models of storage, one with 1GB of RAM and 8GB of internal storage and the other stepping up to 2GB of RAM and 16GB of internal storage. Both are expandable to 32GB via microSD. Further key specs are a 1.4GHz Snapdragon 410 64-bit quad-core processor, Adreno 306 graphics, and a 5-inch HD resolution display.
Beneath this story we've embedded two videos from Fone Arena showing benchmarks and looking at gaming performance. The first YouTube video concentrates on benchmarks and is for the dual SIM variant that has 2GB of RAM. It runs through a series of benchmark testing including Quadrant, AnTuTu 5, Vellamo, Linpack, Geekbench 3.0, Nenamark 2, GFX Bench, Basemark X, 3DMark Ice Storm Unlimited, and Basemark OS II.
The video shows the benchmarking being conducted and after each test the scores are shown on a table comparing the result with many other devices. Just a few of the other smartphones it's compared with are the Moto G 2nd gen, Yu Yuphoria, Samsung Galaxy A5 and Galaxy E7, and Xiaomi Redmi 2. You'll see that the Moto G 3rd gen results are impressive for a phone in this sector of the market, and in fact in several of the tests it takes top place on the table.
So that's benchmark results and if you're a fan of gaming on your mobile device you may also want to know how the Moto G 3rd gen performs in this respect. The second YouTube video below shows a Moto G 3rd gen gaming review and includes gameplay from several games. They are Asphalt 8, Riptide GP2, GTA San Andreas, Real Racing 3, and FIFA 15 Ultimate Team.
After each piece of game footage on the phone you'll see a score given for both graphics and performance. For example the Moto G 3rd gen is awarded 3/5 stars for graphics and 4/5 for performance when playing FIFA 15 UT. At the conclusion of the video you'll also see an overall score given for gaming on the Moto G 3rd gen. We're not going to ruin the suspense by telling you that now, as you might prefer to find out when you watch the review.
The new Motorola Moto G looks set to be as popular as earlier iterations and we'd be interested to find out your views on the benchmarking results and gaming review. Have you decided you will purchase the Moto G 3rd gen?
https://www.youtube.com/watch?v=TSkhCCiDYA0://
https://www.youtube.com/watch?v=GoanjO0Cjx8://