Samsung Galaxy S7 specifications may include Snapdragon 820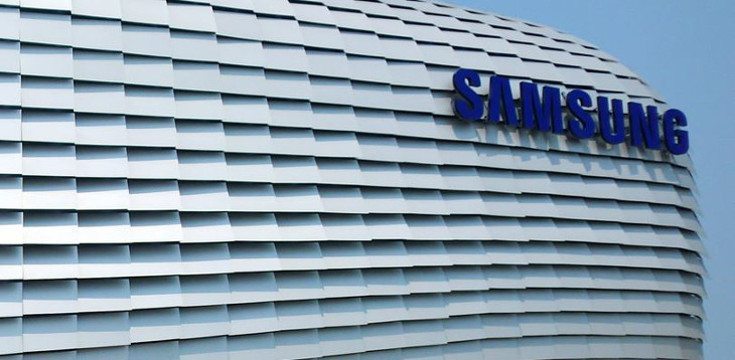 Many are just getting to know the Samsung Galaxy S6, but the rumor mill never stops churning. The Samsung Galaxy S7 specifications are now the topic of debate as the company's next flagship is tipped to sport the Snapdragon 820.
A few days ago we got wind that Samsung may be going with an "agile" approach for the Galaxy S7 release. Now the Samsung Galaxy S7 specifications are being discussed thanks to a leaked document that may have given us the Galaxy S7 processor and code name. Obviously, that will leave some folks wondering about Samsung's plans for their Exynos-based setup.
The leaked documents appear to show the upgrade schedule for Android M. A device is shown with the "Jungfrau" moniker and a Qualcomm MSM8996 processor — the Snapdragon 820. While the device is most certainly in the testing stages already, they could be testing a version with both types of chips. Needless to say, having an Exynos variant for some regions and a Qualcomm for others certainly wouldn't be unheard of.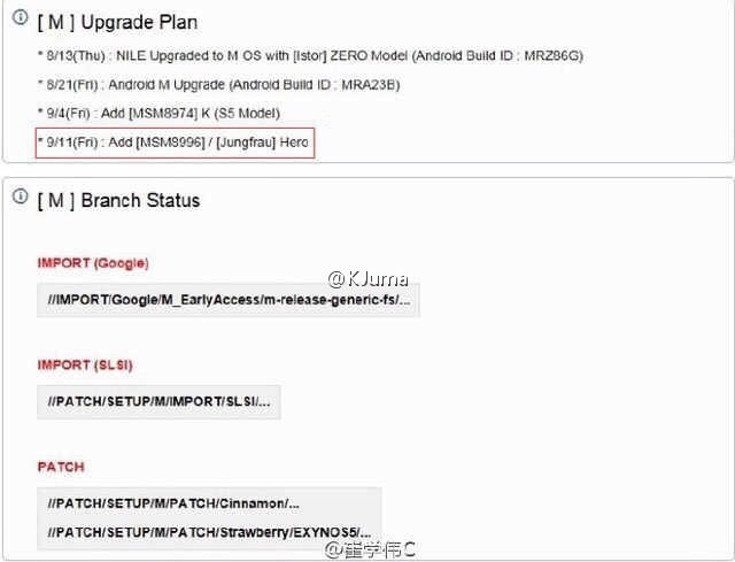 We have a feeling we'll be hearing more about the Samsung Galaxy S7 specifications in the coming months ahead even though the company generally doesn't drop their flagship until the summer. If the reports of their new Agile strategy pans out, that could change in 2016, but we would be shocked to see the Samsung Galaxy S7 release (or announcement) during this calendar year.
Would you prefer the Snapdragon 820 or Sammy's new Exynos setup in the Galaxy S7?
via – GforGames      source: Weibo