Moto G 3rd gen vs Lenovo K3 Note price and specs war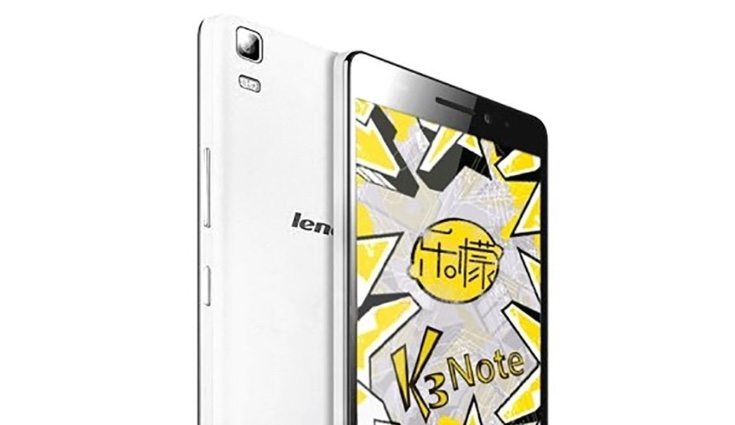 The much-awaited Moto G 3rd gen was recently unveiled and released. This is an affordable smartphone likely to be a hit in many different markets, and one of its contenders will be the popular Lenovo K3 Note that launched earlier in the year. They are in a similar price bracket although the Lenovo phone is a bit cheaper in most regions, so today we're looking at the Moto G 3rd gen vs. Lenovo K3 Note price and specs war.
These are both Android smartphones and the Lenovo phone is a dual SIM handset while the newest Moto G comes in single SIM or dual SIM models. Lenovo is fast gaining a good reputation for the affordability of its devices while Motorola has big brand loyalty behind it. We'll highlight the key specs and more of each, and of course pricing, so that you can see how they compare.
Processors
The Moto G 3rd gen is powered by a 1.4GHz Snapdragon 410 quad-core processor with Adreno 306 graphics. The Lenovo K3 Note has a 1.7GHz MediaTek MT6752 octa-core processor and Mali-T760MP2 GPU.
Display
The new Moto G 2015 has a 5-inch display with HD resolution of 1280 x 720 resulting in 294 ppi. The K3 Note has a larger 5.5-inch display with Full HD resolution of 1920 x 1080 and 401 ppi.
RAM and Storage
The Moto G 3rd gen has two storage options. One variant has 1GB of RAM and 8GB of internal storage while the other has 2GB of RAM and 16GB of internal storage. Both are expandable via microSD to 32GB. On the other hand the Lenovo K3 Note has 2GB of RAM and 16GB of internal memory, also expandable to 32GB.
Camera set-up
There's not much to split them here as both handsets have a 13-megapixel rear camera with autofocus, dual-LED flash, and 1080p video capture. They also both have a 5-megapixel front-facing snapper.
Battery
The Moto G 3rd gen has a non-removable 2470 mAh battery while the Lenovo phone has a removable 3000 mAh battery.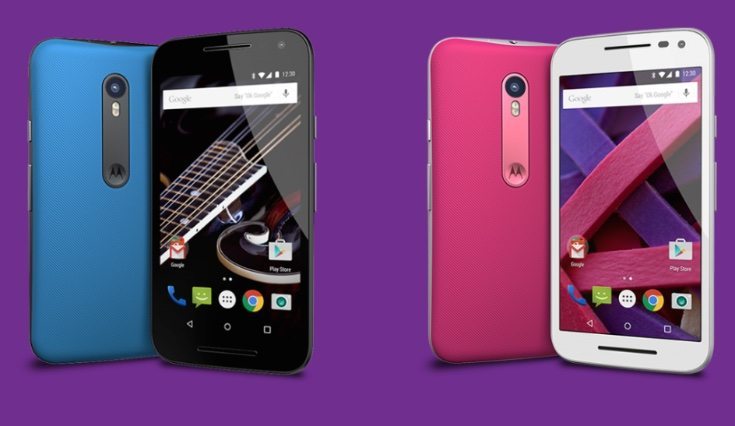 Connectivity
Both phones support 3G, 4G LTE, WiFi 802.11 b/g/n, WiFi hotspot GPS, microUSB 2.0, and USB Host. The Moto G 3rd gen has Bluetooth 4.0 while the K3 Note has Bluetooth 4.1.
Operating System
The Moto G 3rd gen runs virtually stock Android 5.1.1 Lollipop while the K3 Note runs Android 5.0 Lollipop with Lenovo's Vibe UI.
Dimensions and Weight
The new Moto G measures 142.1mm x 72.4mm x 11.6mm and weighs 155g. The K3 Note measures 152.6mm x 76.2mm x 8mm and weighs 150g.
Price
This is always an important factor and pricing varies according to individual markets and retailers. We'll give you US and India pricing as examples of what you can expect. The Moto G 3rd gen 1GB of RAM variant released at $179 in the US, or the 2GB RAM model is $219.99. In India the dual SIM versions are Rs. 11,999 and Rs. 12,999 respectively. Meanwhile in the US the Lenovo K3 Note is available from around $150 while in India it's priced at Rs. 9,999.
We're not taking into account all of the features of these smartphones, for example the Moto G 3rd gen features water-resistance while the Lenovo K3 Note features Dolby Atmos audio. However, from the specs alone the Lenovo smartphone tops the Motorola handset in several aspects. For example the K3 Note has a faster octa-core processor, larger display with higher resolution, and a higher capacity battery that's also removable. It's also the slimmer and lighter of the two, and the cheaper device.
On the other side of the coin the Moto G 3rd gen has the advantage of an almost stock Android experience, and of course that brand loyalty that we mentioned earlier. Buyers will also want to consider their preference of design, build quality and after-sales service, and which aspects mentioned above are most important to them before making a final decision.
Taking everything into account we'd like to hear your choice. Will you be purchasing the Moto G 3rd gen or the Lenovo K3 Note?