Apple Watch waterproof case from Catalyst price and pre-orders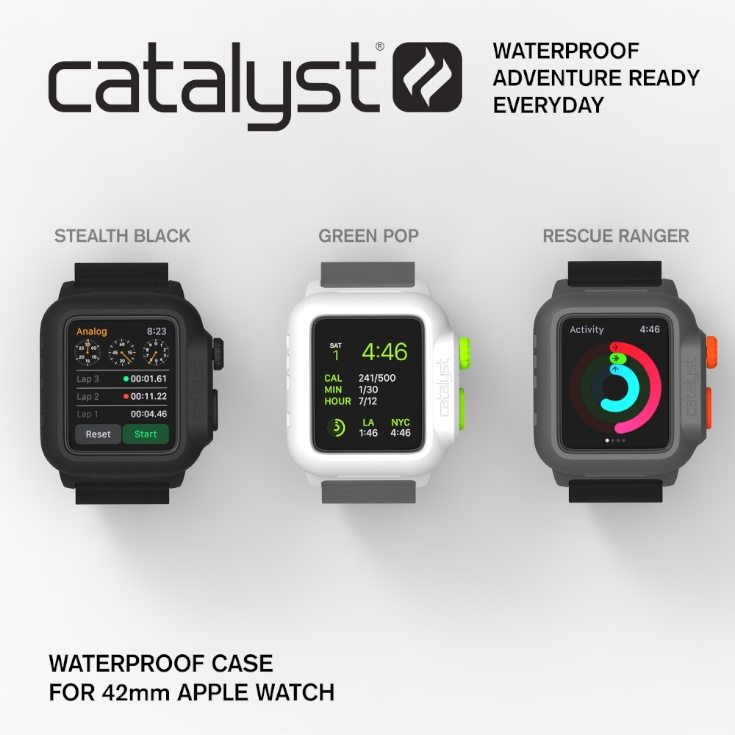 If you have an iPhone you may be familiar with accessories maker Catalyst who make waterproof cases. It seemed only a matter of time before the company would also cover the Apple Watch, and now the Apple Watch waterproof case from Catalyst has been announced. Read on for price, pre-order details, and more.
It makes sense that Catalyst would expand its reach to an accessory for Apple's smartwatch and the company has just revealed the Catalyst Case for Apple Watch 42mm version. This case is said to be the first of its kind, as it will provide full functionality including charging dock, speaker, microphone, and heart rate sensor, along with waterproofing even against salt water in the ocean.
It's a stylish looking case with the addition of ruggedness to keep your Apple Watch protected. This case has waterproofing to IP-68 certification standard and MIL-SPEC 810G for drop protection. The Apple Watch face is exposed so that users still have direct access, and it has a quick-release NATO nylon wrist strap. There's also a Catalyst rotating crown dial in an accent color for an extra touch of style.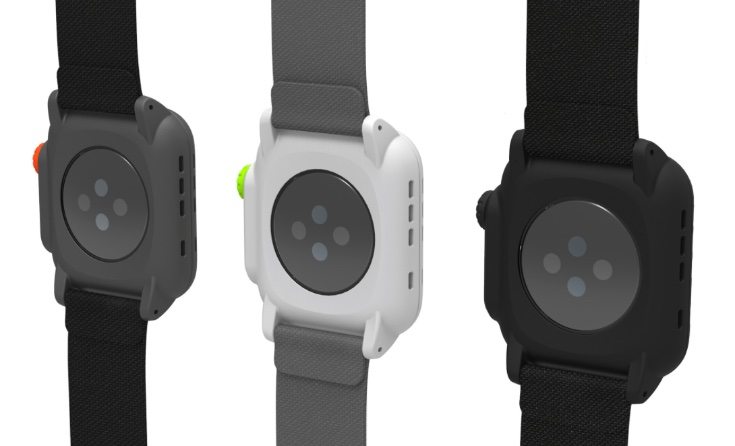 The Catalyst Case for Apple Watch 42mm is priced at $59.99 and will be available in November. It comes in three color choices, Stealth Black, Green Pop, or Rescue Ranger, and you can pre-order it right now from this Catalyst product page.
If you have the Apple Watch and have been looking for a waterproof case for it then this seems likely to be right up your street. Will you be placing a pre-order for this Catalyst Apple Watch waterproof case?