LG G Pad II 8.0 launched with Stylus in South Korea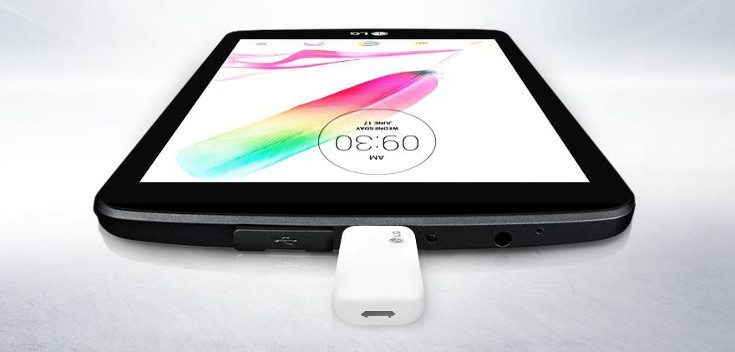 Some gadgets arrive with a bang while others appear with little to no fanfare. The LG G Pad II 8.0 release falls into the latter category as it has silently shown up in South Korea.
The LG G Pad was a popular little slate when it was released, but we've yet to see a proper follow-up to the tablet. Unfortunately, the LG G Pad II 8.0 won't be it as it's a little underwhelming in the specs department. That said, it has some interesting features that set it apart from the mid-range tablet pack and you're getting a capacitive stylus as well.
Aside from the stylus, the coolest thing about the LG G Pad II 8.0 is its full-sized USB 2.0 port. That's something you don't see every day so you'll be able to hook up flash drives, keyboards and other components you normally can't use with a slate. The tablet looks to have Microsoft Office suite as well to go along with that capacitive stylus.
As for the LG G Pad II 8.0 specs, it's a "slightly" refreshed version of the original. The tablet sports an 8-inch display with a resolution of 1,280 x 800 and gets its power from a Snapdragon 400 and 1.5GB of RAM. You'll get 32GB of storage to work with, and other options include a 5MP rear camera, 2MP front-facing camera, microSD card slot, and cellular support. The LG G Pad II 8.0 runs Android 5.0 and gets its juice from a 4,200mAh battery.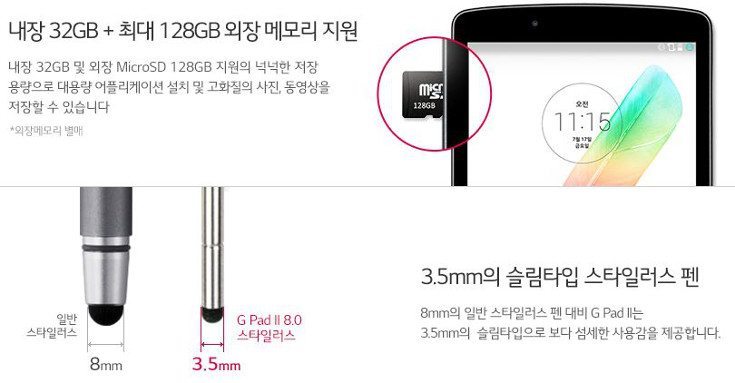 The LG G Pad II 8.0 will be up for grabs in South Korea soon, but pricing and international availability have yet to be announced. We do expect the slate to go global eventually, so we'll keep you updated when we learn more.
via – GforGames       source: LG Korea