Apple Music Festival 2015 tickets info, lineup, and updates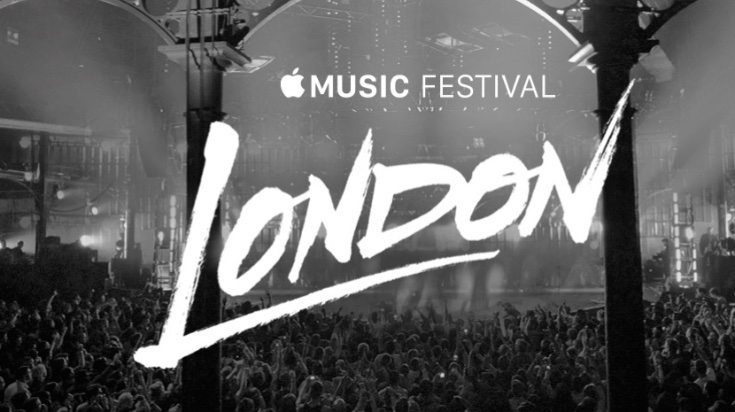 The Apple Music Festival 2015 is big news today and this is likely to be a hugely popular event. Previously known as the iTunes Festival it will take place this year over ten days from September 19th to 28th. We have news on the event and how you can find out details of Apple Music Festival 2015 tickets info, lineup, updates, and more.
Some of the artists for the 2015 Apple Music Festival have been already been confirmed and more will be added to the lineup over the next few weeks. The event will take place a London's Roundhouse and it will be free to attend for those fortunate enough to get tickets. Performances will be broadcast to fans across the world, with free live viewing and on-demand via Apple Music for iPhone, iPad, iPod touch, or with Apple TV.
Names announced so far are One Direction, Florence + the Machine, Disclosure, and Pharrell Williams. Some of the stars have commented on the Apple Music Festival 2015 announcement. Niall of One Direction said, "It'll be great to be back in London and we can't wait to perform for our fans in the Roundhouse and around the world on Apple Music! See you there!" Meanwhile Pharrell Williams said, "Wow, I'm so grateful to be performing at the Apple Music Festival. The Roundhouse is such a historic venue … there's always a special energy in the crowd. Thank you for having me!"
Free tickets will be available to UK residents only, and there will be opportunities to win tickets in partner giveaways. There's plenty of information about the Apple Music Festival London at this Apple link, which includes details of the lineup so far. This is also the place to go for updates about the festival or you can head to Apple Music Connect to find out more.
The above Apple Festival link also has a useful FAQ's section providing answers for what software you'll need to view, ticketing and venue information, Roundhouse opening times, approximate performance times and more. Those applying for tickets will receive an email confirmation and notification of whether or not they have been successful from August and up to 4 days before each event date. If you are lucky enough to receive confirmation that you have won tickets you'll need to confirm within 72 hours.
Are you excited about the Apple Music Festival 2015 and are you hoping to win tickets to this massive event? Let us have your comments.
Source: Apple