Buddy app SBI download for Android, iOS soon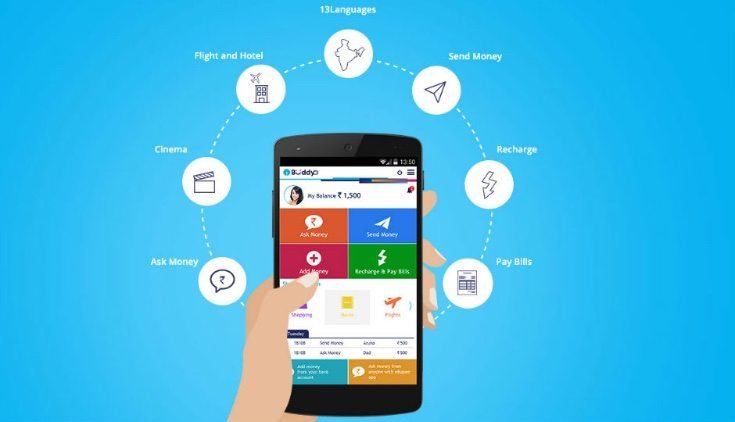 We enjoy bringing readers news of popular or new apps (sometimes both), and today we have information for our many readers in India. Today the free Buddy app SBI mobile wallet download for Android has launched, and it will be available for iOS devices soon. The State Bank of India Buddy app can be used by existing customers and also non-SBI customers.
The SBI Buddy app has been launched in partnership with Mastercard and Accenture and is compatible with 13 languages. The app is available for Android devices on Google Play, and an SBI Buddy iPhone app will be appearing on the App Store before too much longer. However,a specific release date has not been given.
The free app acts as a mobile wallet solution that enable users to shop, book movie and flight tickets, make hotel reservations, and send money. Another feature of the Buddy app is issuing reminders to settle outstanding payments, pay bills, and recharge.
SBI Buddy was launched by Finance Minister Arun Jaitley, Minister of State for Finance Jayant Sinha, and Secretary, Department of Financial Services, Hasmukh Adhia. SBI Chairwoman Arundhati Bhattacharya said at the launch,
"This is one more step in our ambition of becoming the provider-of-choice for customers' everyday needs, both financial and non-financial. Mobile is going to be at the centre of this transformation and this application will help us strengthen our proposition through this medium."
The SBI Buddy app is already attracting a lot of interest and while it's good to know that the Android Buddy app has now launched, there will be many people hoping that the iOS Buddy app release is imminent. Are you planning to use the State Bank of India Buddy app?
Source: Economic Times India