Candy Crush Saga loading and timer problems for some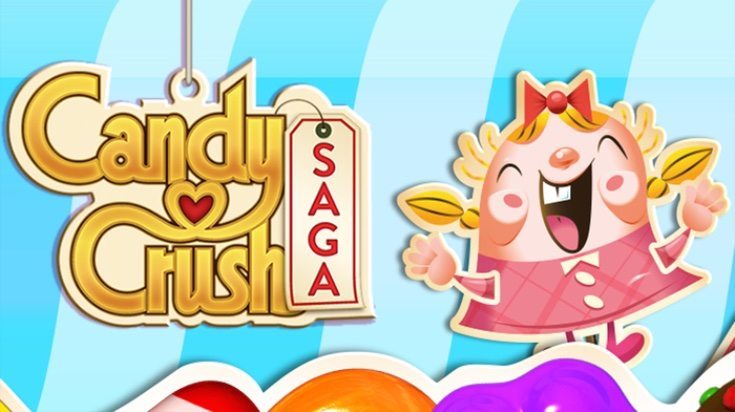 Millions of people are regular players of Candy Crush Saga and there's no doubt that this is a much-loved app. However, we do hear of various issues from time to time and at the moment there appear to be Candy Crush Saga loading and timer problems for some players. We've noticed timer glitches since before the latest update and loading problems since, and this is reflected by comments on social media, forums, and on the app descriptions.
The Candy Crush Saga app for iPhone, iPad, and iPod received its latest update on iTunes yesterday, bringing it to version 1.57.0. This brought the Soda Swamp episode with 15 new levels to enjoy. The Android version of Candy Crush Saga was also recently updated. We often receive comments from readers about this popular game, and as we're avid players ourselves we also notice the odd issue or two.
Recently we've encountered an annoying issue when completing an episode and waiting for the next one. There are some notable problems with the countdown timer, which randomly seems to reset itself. For example, one day last week I actually watched the timer click down the last 30 seconds to zero, thinking I would then be able to move on to the next episode, but at that point the timer reset to another 24 hours. We know we're not the only ones to encounter this problem as others are also reporting issues.
Taking a look at the Google Play Candy Crush Saga description we can see plenty of evidence of this. For example one commenter on August 14 said, "Never had a problem until last update. I started my timer at 72 hours and I checked it yesterday which should of been at 48 hours and it was at 50 and I thought okay I just got the hours messed up. So I checked it today thinking it would be near the 24 hour mark and it was at 47 hours. Fix this problem and it'd be a 5 star review but this is just irritating."
There are plenty of other instances of users who are having the same issue, such as this commenter on August 16 who said "Keeps adding time when I'm waiting to move on to a new kingdom. It had 26 hours one day then came back the following evening and still have 24. Please fix this bug!" Another person wrote, "Tired of waiting. 3 days ago I moved on to the next kingdom. It started at 66 hours and now (3 days later) I still have 59 hours left. Seriously going to uninstall if its not fixed."
Another problems we've noted ourselves seems to have stemmed from the most recent update. Playing on an iPad we came across a glitch with loading, where the loading page appears to get stuck or the game shuts down in play. This is particularly noticeable when trying to move on to a new level. This is also something we're seeing other users of the app report.
For example on the App Store description a user wrote, "Since I updated today, it just stays on the loading page." Meanwhile an Android user said, "Keeps shutting down when I'm in the middle of a level then I lose that life!! Please fix it and give me my lives back!! The game isn't fun when I can't even finish a level!!" Another player wrote, "Something Needs Tweaking. Game keeps shutting down/closing, especially when advancing to new level."
Hopefully the above issues will soon be addressed with new updates. While we wait we'd like to hear from readers about this. If you play Candy Crush Saga have you noticed any of these loading or timer problems? Do share your experiences using the comments box below.