Metal Gear smartphone launched for The Phantom Pain release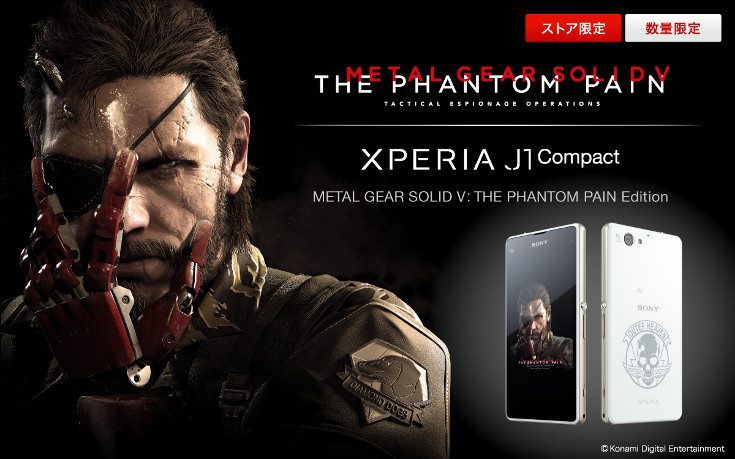 If you're a gamer, you probably already know about September 1st. Well, Sony Japan has surprised us with a Metal Gear smartphone to celebrate the Phantom Pain release and it's a handset we think Solid Snake would be proud of.
Before you start brushing up on your Japanese, you'll want to know the Metal Gear smartphone is actually the Sony Xperia J1 Compact in disguise — which is fitting. The limited edition smartphone will feature custom Outer Haven graphics on its backside and comes with special ringtones, wallpapers, and an original art book from The Phantom Pain as well.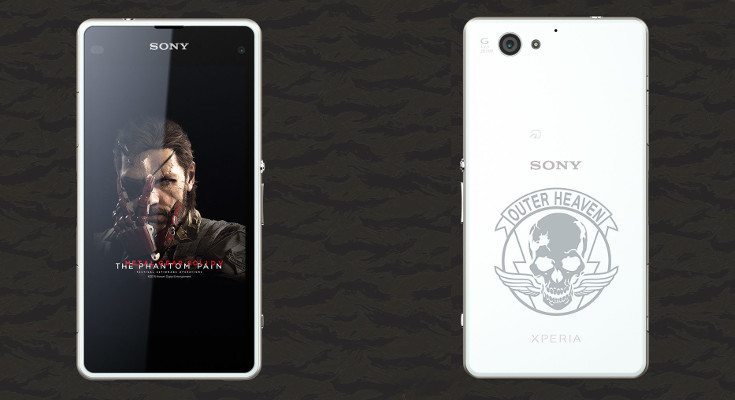 Because Metal Gear The Phantom Pain is going to be awesome, Sony wanted to make sure they had something for all fans of the series. In addition to the Sony Xperia J1 Compact TPP Edition, consumers in the country can also opt for the Xperia Z4 Tablet Metal Gear Solid V Edition or the Xperia Z3 Compact Metal Gear slate. Unfortunately, the backsides don't feature the Outer Haven logo, but you'll get a branded case along with some other goodies.
We've seen a number of cool limited edition video game releases this year, and they appear to slowly be trickling over to the smartphone world. The Iron Man smartphone from Samsung kicked things off, and while the Metal Gear Xperia J1 isn't as fancy, it's still great to see if you're a fan. If you don't need a new smartphone or slate, they've even included Walkman ZK with some Metal Gear tunes. Pre-orders for the smartphone have begun at 59,800 Yen with a release date set for September 2nd.
via — Xperiablog   source: Sony Japan