Fossil smartwatch shown alongside other wearables at IDF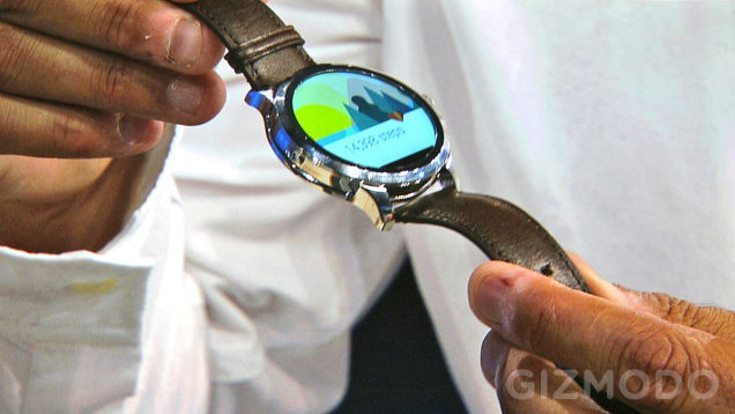 It's safe to say the world of the smartwatch is upon us. We knew Fossil was set to soon join that world, and yesterday the Fossil smartwatch made its first official appearance.
TAG, Fossil and several other traditional watchmakers are jumping on the smartwatch bandwagon, and we're set to see several of those wearables arrive this year. The Fossil smartwatch is one of the more anticipated releases as it's expected to be affordable and we all know Fossil can crank out a wide array of stylish watches as well. Well, you may be a little disappointed with the Fossil smartwatch design…
Fossil took the Fossil smartwatch to IDF yesterday along with a few other wearables. All are powered by Intel chips, and while all three are "connected" gadgets, one is a full-fledged smartwatch running Android Wear. The watch itself isn't bad looking by any means, but it has the same "flat tire" found on the Moto 360 and assumed to be on its predecessor as well. The other two devices are a connected band and watch, but that's all we know for now.
Unfortunately, nothing is known about the Fossil smartwatch price or release date and the company was mum about the specifications as well. That said, it "should" have similar specs to all the other Android wearables out there. As the design doesn't seem to bring anything new to the table, Fossil will have to slap a nice price tag on the Fossil smartwatch if they want to pull consumers in around the busy holiday season.
What do you think of the Fossil smartwatch design so far?