HTC One M9 on Verizon Android 5.1 update arrives today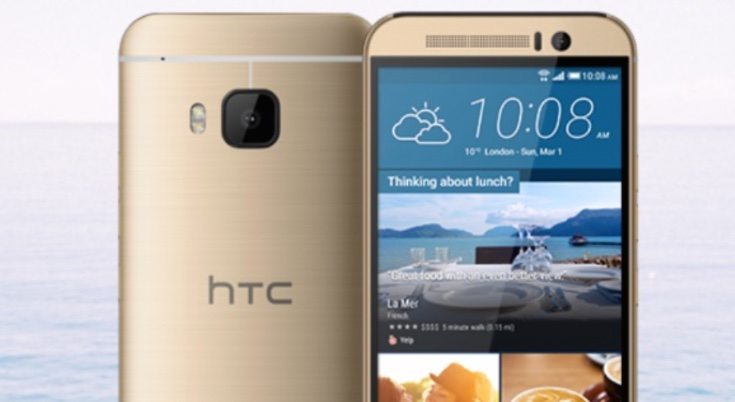 If you're a Verizon customer with the flagship HTC One M9 who has been waiting for Android 5.1 Lollipop then we have some interesting news for you. The HTC One M9 on Verizon Android 5.1 update will arrive today (August 20) as an over-the-air update. This news comes straight from the horse's mouth from HTC's VP of product management Mo Versi.
This HTC One M9 update on Verizon has been a pretty long time coming but the good news is that the upgrade is here now and about to hit your phone. Versi tweeted yesterday that the L5.1 software update for the One M9 had now received approval and would roll out tomorrow, which of course is now today. It turns out that one of the reasons for the wait for this update is that it brings along more than Android 5.1.
Versi also made the point that the OTA update will include a Stagefright fix and enable roaming for Bands 3 and 7, and there are likely to be further fixes and performance improvements as well. The Stagefright vulnerability leaving devices open to MMS attacks has been an area of concern, so it's nice to know that HTC is swiftly addressing this issue.
HTC One (M9) Verizon customers! Received approval for L5.1 which will OTA out tomorrow. Includes Stagefright fix,Band 3 & 7 enabled -roaming

— Mo Versi (@moversi) August 19, 2015
If you have the HTC One M9 and are a customer of Big Red you will receive notification of the update to your device, although we'll remind you that these updates roll out gradually so you may have to be a little patient. Of course you can always check manually by heading to Settings, but at least you now know it's on the way.
It's always good to see how these update rollouts progress, so if you use the HTC One M9 on Verizon we'd like to hear from you when you receive the Android 5.1 update. Also it would be good to know what you think of the upgrade? Send your comments to let us know.
Source: Mo Versi (Twitter)
Via: Android Authority