Moto G 3rd gen vs Samsung Galaxy J7 price and specs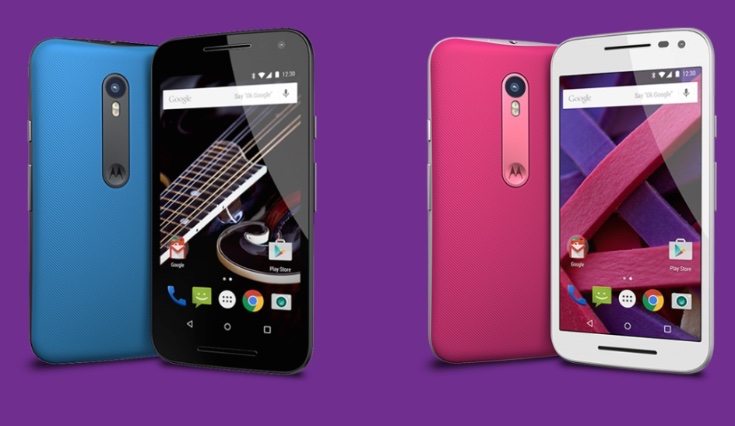 There were plenty of people waiting for the new Moto G 2015 to release and Motorola duly obliged with the Moto G 3rd gen. This is an affordable smartphone and one of its competitors is likely to be a recent Samsung arrival, the Galaxy J7. Today we're comparing the Moto G 3rd gen vs Samsung Galaxy J7 in a price and specs shootout.
The 3rd gen Moto G is widely available in various regions worldwide and is available in single SIM or dual SIM options. The Galaxy J7 released first in China and more recently went on sale in India, and could be making its way to further markets. We'll consider the key specs and more of each, including pricing, to show what they have to offer.
Processors
The Moto G 3rd gen has a 1.4GHz Snapdragon 410 quad-core processor and Adreno 306 graphics. The Samsung Galaxy J7 is powered by a Snapdragon 615 octa-core processor (4 cores at 1.4GHz and 4 at 1GHz) with Adreno 405 GPU. Alternatively for some markets the Galaxy J7 has a 1.5GHz Exynos 7580 octa-core processor and Mali-T720MP2 graphics.
Display
The Motorola phone has a 5-inch IPS LCD display with HD resolution of 1280 x 720 resulting in 294 ppi. The Galaxy J7 has a 5.5-inch Super AMOLED display also with HD resolution, this time resulting in 267 ppi.
RAM and Storage
The Moto G 3rd gen comes in two variants. One has 1GB of RAM and 8GB of internal storage and the other has 2GB of RAM and 16GB of internal storage. Both are expandable to 32GB via microSD. The Samsung phone has 1.5GB of RAM and 16GB of internal storage, expandable with microSD to 128GB.
Camera set-up
There's not much between them here as both handsets have a 13-megapixel rear camera with 1080p video capture, as well as a 5-megapixel front-facing camera. However, the new Moto G has dual-LED flash while the Samsung phone has a single flash, but the Galaxy J7 also has flash for the front-facing camera which the Moto G lacks.
Battery
The Moto G 3rd gen has a non-removable 2470 mAh battery. The Galaxy J7 has a removable 3000 mAh battery.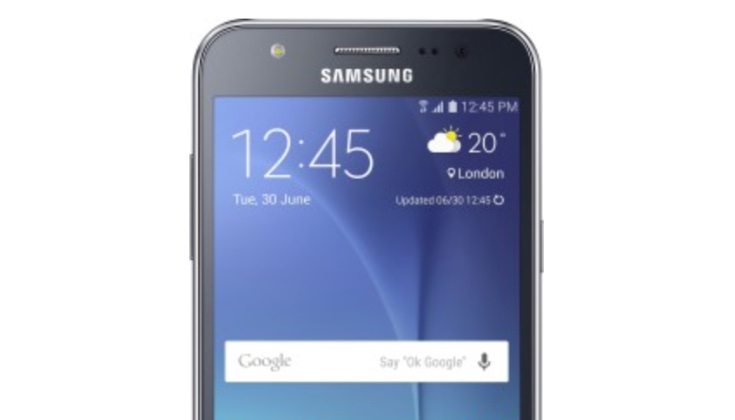 Connectivity
The Moto G 3rd gen supports 4G LTE, WiFi 802.11 b/g/n with WiFi hotspot, Bluetooth 4.0, GPS, microUSB 2.0 and USB Host. The Galaxy J7 has 4G LTE, WiFi 802.11 b/g/n with WiFi hotspot, WiFi Direct, Bluetooth 4.1, GPS, and microUSB 2.0.
Operating System
The latest Moto G runs virtually stock Android 5.1.1 Lollipop. The Galaxy J7 runs Android 5.1.
Dimensions and Weight
The Motorola phone is thicker but lighter. It measures 142.1mm x 72.4mm x 11.6mm and weighs 155g. The Galaxy handset measures 152.2mm x 78.7mm x 7.5mm and weighs 171g.
Price
Pricing will vary according to market and retailers but generally the Samsung phone is the more expensive of the two. For example in India the Moto G 3rd is priced at Rs. 11,999 for the lesser storage model or Rs. 12,999 for the 2GB RAM variant. In the US the Moto G 3rd gen 1GB is priced at $179 or the 2GB model is $219.99. Meanwhile the Samsung Galaxy J7 is priced at Rs. 14,999 in India. It hasn't launched in the US (yet?) but the Chinese price equivalent equates to approximately $289 while the equivalent of the India price is around $226.
These companies are both big brand names, and both have plenty of loyal fans that will choose between them purely on that basis. Potential buyers should also consider their preference of design and build, but we have to say that the higher price of the Samsung phone is reflected in the specs. For example the Galaxy J7 has an octa-core processor, larger display, a higher level of expandable storage, and higher capacity battery that's also removable. It's also a much slimmer handset.
The Moto G 3rd gen still has plenty to offer for its cheaper price tag though, including a later version of Android. Although it's notably bulkier its overall size is more compact, and some buyers may prefer this. Another benefit of the Moto G 3rd gen is water-resistance. Of course it also has the advantage of a lower price, although the difference in pricing will vary by market.
When you have considered the above we'd be interested to hear which of these phones gets your vote. Are you more likely to purchase the Moto G 3rd gen or the Samsung Galaxy J7?