We Bare Bears Free Fur All arrives for Android and iOS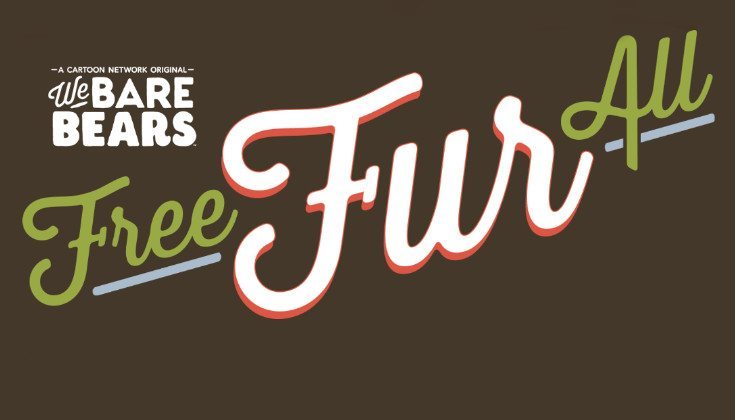 Cartoon Network has a lot of toons, which means they also have a lot of games. We Bare Bears Free Fur All is one of the latest Cartoon Network games, and it's one you'll want to pick up if you dig bite-sized fun.
We Bare Bears Free Fur All is a game full of mini-games, so you'll get to take on multiple challenges with Grizz, Ice Bear and Panda. Fans of the series will see some other familiar faces as well, but the main focus is on the three bear brothers. As for the gameplay, you'll want to have nimble digits.
There are six timed mini-games in We Bare Bears Free Fur All and the developers have done a good job of mixing things up. Several games like Flipping Awesome and The Wheel Deal require you to use your handset's tilt functions while Way of the Bear involves tracing patterns to help Ice Bear with the martial arts. Selfie takers will appreciate Photo Finish which takes a drag-and-drop approach or if you prefer flinging things, you can flick food at Grizz in Sample King.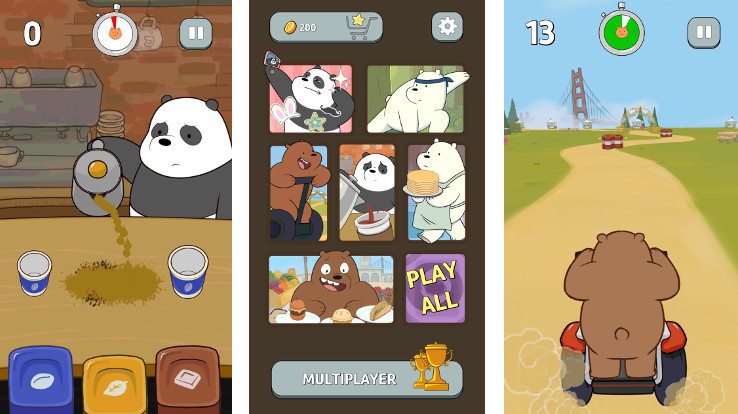 One of things cool things about We Bare Bears Free Fur All is how they allow you to play. You can take on single challenges or hit "Play All" to run the gauntlet. You can also go up against your friends through Pass-N-Play with up to three people on a device or use Connect-N-Play to play synced up across three different handsets. Regardless of how you decide to roll, you'll earn coins from playing which can be used to purchase various bits of flair for the mini-games.
We Bare Bears Free Fur All isn't the deepest game in Cartoon Networks catalog, but it doesn't need to be. Mini-games are great for short bursts of fun, and the Free Fur All game delivers. If you're looking to give We Bare Bears Free Fur All a go, you can pick it up on Google Play or the App Store for free.