Arsenal vs Liverpool news, lineups, live score with Onefootball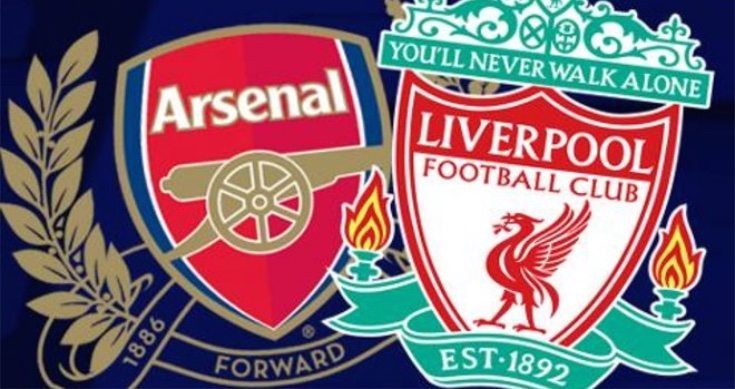 Arsenal vs Liverpool will be a massive Premier League match this evening, with two of the top clubs fighting it out near the start of the season. Alexis Sanchez looks set to play a starring role for the Gunners while Christian Benteke will be looking for his next goal for the Reds. For Arsenal vs Liverpool news, lineups, live score and much more you might like to check out Onefootball.
Arsene Wenger will be continuing to restore team confidence after Arsenal lost at home against West Ham in their first Premier League match of the season, although the team subsequently beat Crystal Palace. Meanwhile Liverpool will be looking to seal another victory after wins against Stoke City and Bournemouth so far. For the latest news the free Onefootball app comes into its own.
Onefootball for iPhone and Android is extremely popular among users who appreciate the super fast notifications it offers. This function enables you to keep in touch with all the action wherever you may be. The app also brings live minute-by-minute commentary, live scores, results, and highlights for not only the Premier League but also Champions League and further leagues and international competitions.
This means you never have to miss a goal being scored, and the app also offers talkSPORT live radio broadcasts for the Arsenal vs Liverpool game and other Premier League matches. You can choose the news you want to follow, such as the Premier League or your individual team preference, with fixtures, inside news, and video channels also on hand.
In the news section at the moment there's a preview for tonight's game discussing injuries and other team news. Meanwhile if you head to the matchday section of the app and choose Arsenal vs Liverpool you'll find an overview, live ticker for when the match kicks off at 8pm, lineups when announced, and stats.
The Onefootball Android app was updated just a few days ago with further improvements, notifcations for red cards, and more. It's a free app and can be downloaded from Google Play for Android smartphones and tablets, with compatibility varying by device. The Onefootball app for iOS devices was last updated at the end of July and can be found at this iTunes page. It's compatible with iPhone, iPod touch, and iPad running iOS 7.0 or later.
Will you be taking a look at the Onefootball app for Arsenal vs Liverpool later today? Why not give us your own predictions for the starting lineups and then see if you got them right when they are confirmed with the app?